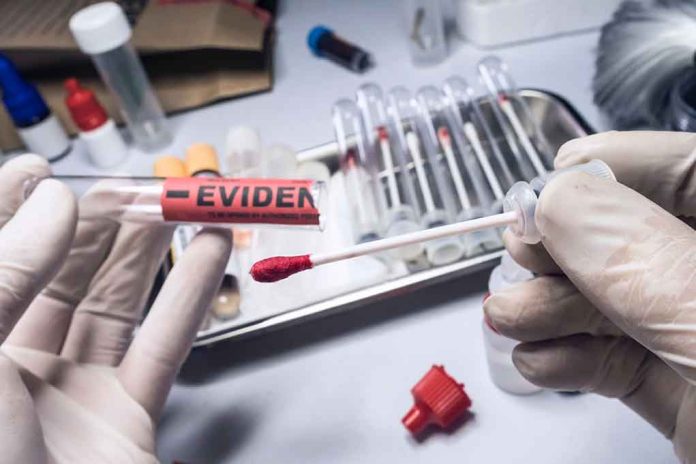 Horrific CRIME From 1985 May Finally Be Solved
(USNewsBreak.com) – The Los Angeles County Sheriff's Department announced on Facebook that it has solved a cold case from 1985. The murder of David R. Evans II went unsolved for decades until investigators were able to use what the spokesperson called "advancements in forensic technology." Officials identified Hillery Marcus Dupleasis as the alleged killer and filed charges against him on May 2, 2022.
A California Banker and Former School Superintendent Was Brutally Beaten to Death in 1985. Los Angeles Officials Think They've Finally Solved the Crime:https://t.co/41TS5ZkjaC

— Law & Crime (@lawcrimenews) June 1, 2022
Dupleasis allegedly took Evans' life in October of 1985. The victim, a bank vice president, was 57 at the time, and officers found him dead inside his home with indications of head trauma. Evans lived alone after a divorce, and it was only a robbery report that brought cops to the scene. Investigators found little evidence at the time to help them find the killer.
The unit collected what it could, and soon after, it recovered the victim's 1980 Chevrolet Manza. Unfortunately, no further leads materialized. It wasn't until 2006, when police reopened the case and used new technology, that they could identify Dupleasis as a suspect.
Still, it would take time for more proof to surface linking the suspect to the case. In 2020, detectives determined that Dupleasis lived in the area in 1985, and they were able to connect him to the victim's vehicle.
Dupleasis is in a New York prison serving time for another murder. He isn't eligible for parole in that case until 2033, but Los Angeles authorities will have him moved so he can stand trial in the Evans case.
Copyright 2022, USNewsBreak.com