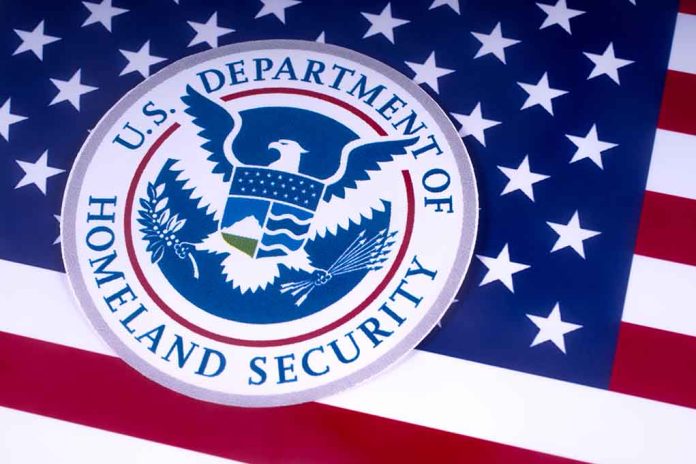 (USNewsBreak.com) – Officials have seen a stunning amount of drugs seized at the southern border over the last few years, particularly fentanyl. In the fiscal year 2022, Customs and Border Patrol (CBP) seized 14,700 pounds of fentanyl, up from 11,200 pounds the year prior. In comparison, agents seized nearly 4,800 pounds in 2020. The problem is so serious that the Department of Homeland Security (DHS) launched a new operation targeting smugglers trying to get the drug into the United States.
On March 13, the DHS launched Operation Blue Lotus, a multi-faceted approach to seizing fentanyl before it makes its way over the border. To do so, CBP is collaborating with Homeland Security Investigations, the investigative arm of Immigration and Customs Enforcement, to increase inspections, place advanced technology at border locations, and use canine units to sniff out drugs.
According to the news release, DHS is working on targeting the criminals and drug cartels that aim to traffic drugs with "unprecedented force." The agency says it has seized more fentanyl and made more arrests in the last two years than it had in the five years prior.
The first week of the operation was highly successful, with the DHS reporting it carried out 18 seizures resulting in 18 arrests, 16 of which were at the federal level. As a result, agents prevented more than 900 pounds of fentanyl from entering the country.
DHS seizes 900 pounds of fentanyl in first week of border campaign https://t.co/yQOmVm6GHP pic.twitter.com/kvcL0K7YOP

— The Hill (@thehill) March 22, 2023
Fentanyl has caused a wide array of problems in the US, not the least of which is the staggering number of overdose deaths related to the drug. It's over 100 times more potent than morphine, and even the tiniest amount can cause a fatal reaction.
CBP is already on target to seize more fentanyl in the fiscal year 2023 than it did in 2022. So far, since the beginning of October, authorities have confiscated over 11,000 pounds of the synthetic opioid.
Copyright 2023, USNewsBreak.com