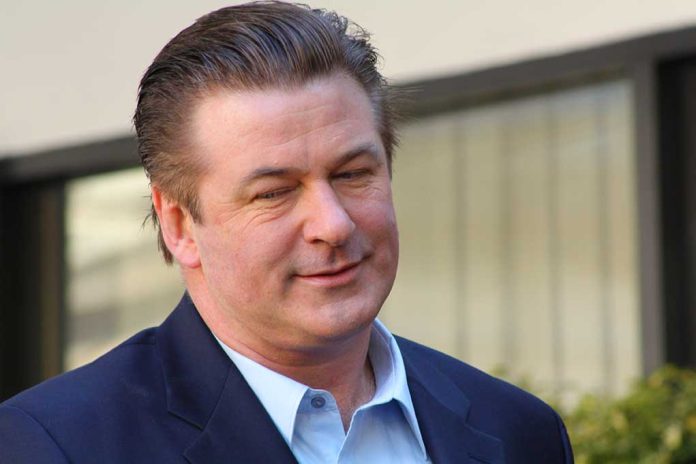 (USNewsBreak.com) – On October 21, headlines broke about a fatal shooting on the set of "Rust," a film starring Alec Baldwin. As information filtered out, it became clear Baldwin was the one who accidentally fired the shot, killing Halyna Hutchins and wounding Joel Souza. As the investigation continues, more details about the incident shine a light on the turmoil of the day.
Accident on Set
Baldwin was rehearsing a scene for the western movie at the Bonanza Creek Ranch in Santa Fe, NM. In the scene, he would remove a firearm from his holster and point at a camera to give the illusion that he was shooting at the audience.
Reports say the gun went off and a single shot went through Hutchins' chest and hit Souza, who was standing directly behind her. Emergency personnel took Hutchins to the University of New Mexico Hospital, where she later died from a chest wound. Souza went to Christus St. Vincent Regional Medical Center, where he received treatment for non-life-threatening injuries to his shoulder. Officers from the Santa Fe Sheriff's department locked down the set.
Controversy Surrounding the Accident
In the aftermath of the shooting, stories from the set keep coming to light. Earlier in the day of the incident, six crew members walked off due to problems with housing and payment. Production started later than usual because the team had to hire a replacement crew. They were working with just one camera that they had to move around to get the proper lighting.
The armorer on set, Hannah Gutierrez Reed, who handled the guns and ensured safety, was inexperienced. The only other person allowed to handle firearms, assistant director Dave Halls, reportedly has a history of safety issues. According to a producer for the film "Freedom's Path," Halls lost his job on that production in 2019 due to an accidental discharge onset that led to minor injuries. Halls also had an internal complaint against him on the "Rust" set about his disregard for weapon safety.
Gutierrez Reed set up the table with the firearms, and Halls selected one to give to Baldwin for the scene. Halls handled the firearm and told Baldwin it was a "cold gun," which means it did not hold live ammunition. However, police recently confirmed that the gun handed to Baldwin did, in fact, contain a live round. Early reports say nobody knew whether anyone checked the weapons after a lunch break, right before filming resumed. There has also been no comment about how live rounds ended up on set.
Law enforcement continue to investigate the details of what happened to determine fault, if any. The production team, which includes Baldwin, suspended operations on the movie while reviewing internal safety procedures and providing grief counseling to those who need it.
Copyright 2021, USNewsBreak.com