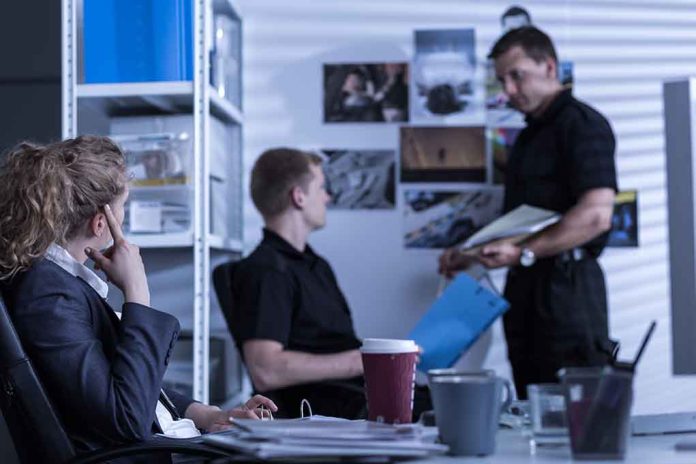 (USNewsBreak.com) – The slaying of Gabby Petito by her boyfriend Brian Laundrie put a spotlight on Utah, as it was the location of the last known sighting of the young woman. Police located a second murder scene in the area a short time later, positively identifying the bodies of two victims by the name of Kylen Schulte and Crystal Turner. The discovery originally ignited a firestorm of speculation: was Laundrie also responsible for their deaths, too? Authorities now say they have ruled out his involvement.
The FBI used electronic transmission evidence to disconnect the Laundrie case from Schulte and Turner, a married couple found dead at a Moab, Utah, campsite shortly after Petito's death. Officials say they are now investigating other unnamed persons of interest.
'Persons of interest' ID'd in double-slaying after FBI rules out Brian Laundrie https://t.co/UC2UGHyKWG pic.twitter.com/f8d0nq0Ex1

— New York Post (@nypost) January 24, 2022
Newlyweds Schulte and Turner allegedly died after suffering multiple gunshots wounds. A friend found the slain pair on August 18, 2021. However, speculation exploded when investigators found that the fight between Petito and Laundrie started outside Schulte's workplace, a community cooperative in Moab. The two women also told friends and family that a nearby camper, who they labeled a "creep," repeatedly harassed them during their stay.
It isn't yet clear whether that unidentified individual played a role in their deaths.
When Grand County Sheriff Steven White announced the findings contradict the possibility of a connection between Laundrie and the case, he also urged people to stop spreading rumors. White feels that claims of the man's involvement distract officers from the ongoing investigation. Law enforcement officials continue to seek info on persons of interest and work the case.
Copyright 2022, USNewsBreak.com