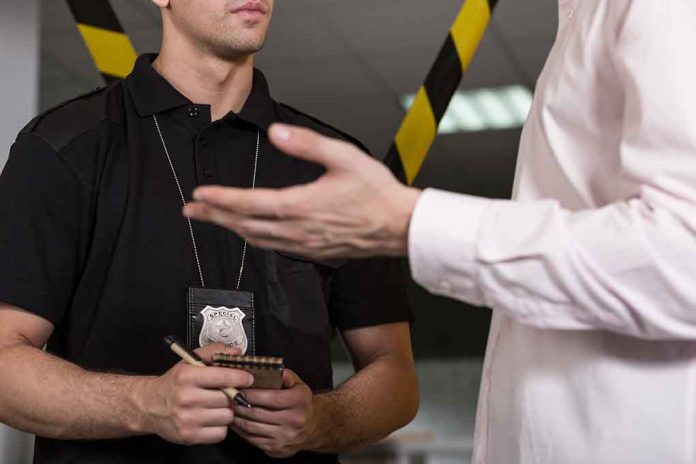 (USNewsBreak.com) – British citizen Malik Faisal Akram took a rabbi and three congregants hostage in Congregation Beth Israel synagogue in Colleyville, Texas, on January 15. It now appears Akram was not alone in his actions. In Manchester, England, authorities arrested two more individuals associated with the case.
On January 16, British police reportedly took a pair of teens into custody after discovering they had connections to Akram and others involved in the Texas standoff. They didn't identify any of the individuals who currently remain in detention.
Two teens arrested in UK in connection to Texas synagogue hostage standoff: report https://t.co/dacHL7NzQb pic.twitter.com/U7QfZshDKe

— New York Post (@nypost) January 17, 2022
While none of the four hostages suffered any harm in the January 15 attack, FBI agents were forced to shoot Akram dead shortly after entering the synagogue.
Police have yet to identify a motive for the crime but say Akram allegedly demanded the release of Pakistani neuroscientist Aafia Siddiqui. Siddiqui is currently serving an 86-year sentence on US soil for trying to kill an army captain in Afghanistan. US officials also accuse her of serving as an al-Qaeda operative.
Akram's family released a statement apologizing to the victims and saying they do not support his actions. President Joe Biden also spoke up about the sudden attack, labeling it terrorism. Officials in the US and UK continue to seek an explanation for why Akram decided to attack the synagogue.
Copyright 2022, USNewsBreak.com