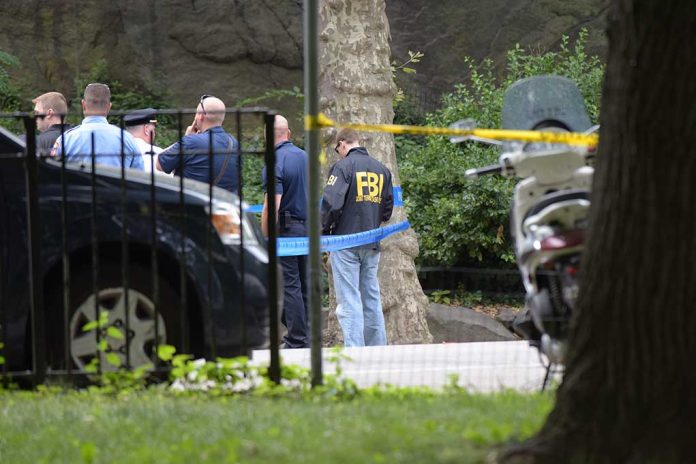 (USNewsBreak.com) – Rideshare drivers can never really be sure who they're picking up when a call comes in. A normal passenger who seems so polite at first just might be a covert criminal intent on taking lives. For one Garland, Texas family, this tragic lesson came too late.
On August 29, Imran Ali Rasheed ordered a Lyft ride within city limits. Driver Isabella Lewis arrived to pick him up. That's when the man fatally shot her and stole her car.
Rasheed then drove to the Plano Police Headquarters, where he opened fire into the lobby. Officers responded with lethal force, shooting the man to halt his deadly rampage. Their quick thinking prevented any additional injuries or deaths.
Rasheed's motives remain unclear. Authorities say he and Lewis have no connection, and they can identify no reason for the police station attack. Local agencies continue to work with the FBI to determine whether a terrorist connection exists.
FBI investigating possible terror link in shooting of Texas Lyft driver, targeting of police station #Texas https://t.co/72knJYnQgv pic.twitter.com/xXRe4wNOaa

— Raymond E. Foster (@policeofficer) August 31, 2021
Rasheed did leave behind a note suggesting an unknown foreign terrorist organization may have influenced the violent assault. The 32-year-old was also under investigation for similar connections between 2010 and 2013. At the time, officials decided he didn't pose a danger.
Authorities continue to investigate Rasheed's life in an effort to identify what drove him to shoot Lewis on that fateful day. They hope to find materials and information tying him to a specific group. This might determine whether or not the man was on a solo mission in the organization's name.
Copyright 2021, USNewsBreak.com