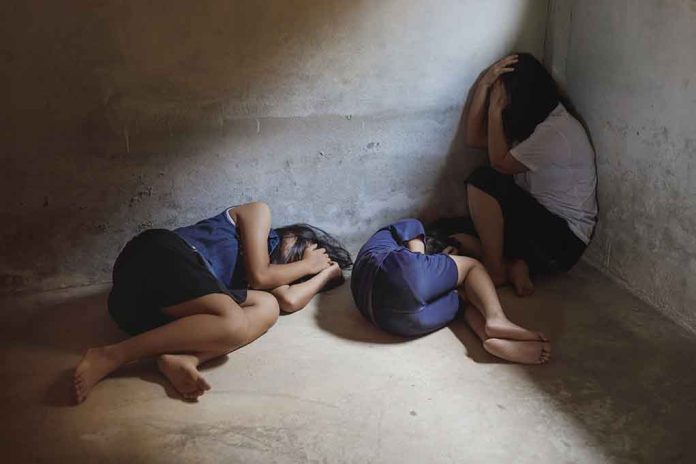 Authorities Score Major VICTORY Against Human Trafficking Crimes
(USNewsBreak.com) – The FBI's program to locate and liberate victims of human trafficking, "Operation Cross Country," successfully recovered more than 200 people during the first half of August. According to a bureau report, the agency worked with hundreds of organizations at the local, state, and federal levels to coordinate rescues and target captors. Many of the individuals the groups saved were children.
FBI locates 121 missing kids, child trafficking victims in nationwide operation https://t.co/kQCREsqXt9 pic.twitter.com/u6aLb4QxDK

— The Hill (@thehill) August 16, 2022
According to the Operation Cross Country 2022 Statistics, authorities have found 84 minor victims and 37 missing children this year. Another 141 adults trafficked against their will have also made it out, bringing the grand total of people rescued to 263. The agency has coordinated 394 operations.
The release gives examples from both Chattanooga, Tennessee and Atlanta, Georgia — targeted as hotbeds for the underworld of trafficking. In Atlanta, four suspects went to jail, and 19 children went home after the multi-agency operations. In Chattanooga, the FBI worked with a host of law enforcement agencies over a three-day period. Together, they were able to find convicted sex offenders violating registration laws and track down online predators. In a more laser-focused mission, the groups searched for a teenage girl at risk for abuse. They have yet to recover the alleged victim in that case, unfortunately, and the investigation is ongoing.
Operation Cross Country works all year with cops, social workers, medical professionals, and others to address the issue of trafficking. High-profile cases like that of Ghislaine Maxwell, convicted partner of Jeffrey Epstein, help keep the ongoing problem on the radar and under investigation.
Copyright 2022, USNewsBreak.com