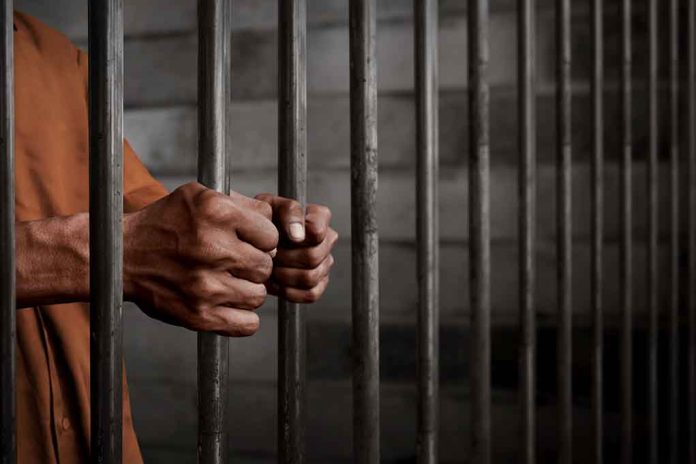 (USNewsBreak.com) – On the evening of Friday, April 28, an assailant gunned down five people in a home just outside of Houston, Texas. In the days after, a massive manhunt ensued, with authorities seeking Francisco Oropesa (38) in connection with the brutal crime. After a citizen called in a tip, law enforcement finally caught up with the suspect, and he's now behind bars.
On Tuesday, May 2, Montgomery County Sheriff Greg Capers confirmed Oropesa was in custody after authorities found him hiding under a laundry pile in a Cut and Shoot, Texas, home. The FBI got a tip at 5:15 p.m. that evening, and Oropesa was captured just over an hour later. Three agencies — Texas Department of Public Safety, US Marshals, and US Border Patrol — led the arrest efforts.
#BREAKING San Jacinto County Sheriff Greg Capers and @FBIHouston announce that Francisco Oropesa has been CAPTURED.
He was arrested this evening at around 6:45 p.m. at a home in Conroe, TX, after the #FBI received an anonymous tip with his location. #ClevelandTXshooting pic.twitter.com/9KySBs09UC

— FBI Houston (@FBIHouston) May 3, 2023
Authorities booked Oropesa into the Montgomery County Jail, where he will remain on $5 million bail. He has been charged with five counts of murder for the deaths of Diana Velazquez Alvarado (21), Jose Jonathan Casarez (18), Julisa Molina Rivera (31), Daniel Enrique Laso (9), and Sonia Argentina Guzman (25). Oropesa allegedly shot the five to death after one of the residents in the home complained about him firing off his gun while the baby was trying to sleep.
Oropesa wasn't the only arrest. Authorities took several others into custody as well. The suspect's domestic partner, Divimara Lamar Nava (53), was also arrested for hindering the apprehension of a felon, an obstruction charge. She's in custody on $250,000 bail. Domingo Castilla, a friend of Oropesa, was also arrested. Police have charged him with possession of marijuana, but they believe he helped Oropesa escape, and he could soon be facing obstruction charges.
According to CBS News, Oropesa has a long history of being deported back to Mexico from the US. The first was in 2009, and over the past several years, authorities have removed him from the country multiple times.
Copyright 2023, USNewsBreak.com