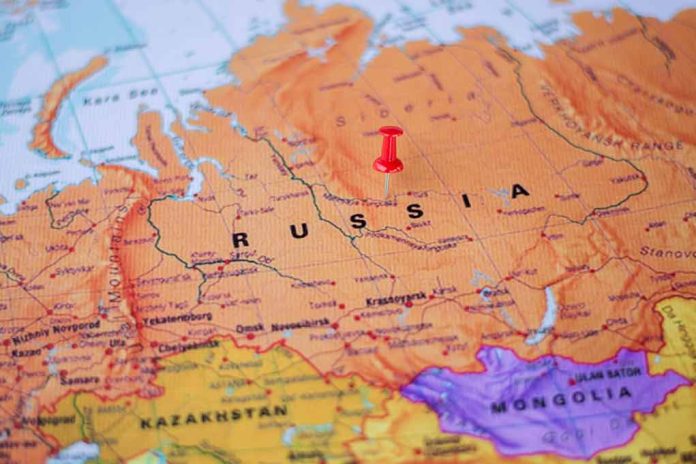 (USNewsBreak.com) – Since Russia invaded Ukraine in 2022, President Vladimir Putin has been persona non grata with most of the world. However, Karin Kneissl, the former foreign minister of Austria, a neutral country, is raising eyebrows across the globe with her recent move to Russia.
Kneissl made her connection to Putin well-known when she invited him to her wedding in 2018. The pair also shared a dance, which photographers captured. The photos went viral. His appearance at her event drew considerable criticism worldwide because of the scandal surrounding Sergei Skripal, who suffered an attack with a nerve agent. While other European countries took action against Russia, Austria — and its foreign minister — remained neutral.
A former Austrian foreign minister who had invited Russian President Vladimir Putin to her wedding and danced a waltz with him at the 2018 reception said she has moved to St. Petersburg to set up a think tank there. https://t.co/xOYKLwKybf

— The Associated Press (@AP) September 15, 2023
Now, Kneissl is moving to St. Petersburg, Russia, and it's brought the connection between the two back into the spotlight. Many are framing the move as "political," a notion that Kneissl is denying. However, her relationship with Russia has come under scrutiny. In 2020, she wrote several guest columns for propaganda publication Russia Today, and she established a think tank in conjunction with St. Petersburg University.
She explained she's moving to St. Petersburg to direct the think tank. She regularly travels to Russia every few weeks because the venture takes up much of her time, so it made sense to move. Kneissl took to Telegram to lament the rumors: "Since apparently nothing is going on in Austria and Germany beyond the economic crisis, my relocation is becoming a political issue."
Kneissl had to enlist the help of the Russian military — another point of controversy — to relocate to the country because moving and freight companies couldn't enter Russia due to sanctions. She said there was a lot of paperwork involved in moving to the nation, but she is currently renting an apartment in St. Petersburg and has already taken up residence.
Copyright 2023, USNewsBreak.com