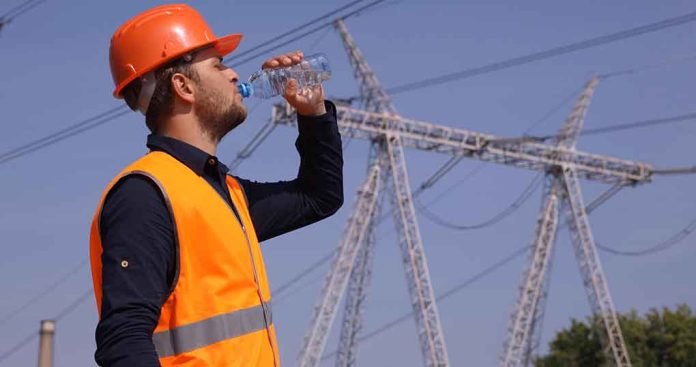 (USNewsBreak.com) – During the summer months, extreme heat can create dangerous hazards for workers. To prevent people from suffering adverse medical reactions, seven attorneys general are working together to get the Occupational Safety and Health Administration (OSHA) to implement an emergency measure.
On February 9, New York Attorney General Letitia James led the charge with a 44-page letter addressed to Assistant Secretary of Labor for Occupational Safety and Health Doug Parker. The message discussed the various detrimental conditions the heat creates for employees and how it can lead to serious illness and even death. The letter asks OSHA to establish an emergency temporary standard (ETS) for workplaces to adhere to when temperatures reach or exceed 80 degrees Fahrenheit. Attorneys general from California, Illinois, Maryland, Massachusetts, New Jersey, and Pennsylvania joined the effort.
While the responsibility to address workplace hazards is outlined under the General Duty Clause of the Occupational Safety and Health Act, 29 U.S.C. § 654(a)(1), the attorneys general say it's not enough because the law isn't properly enforced.
Summer will bring sizzling temperatures in a few short months.
Workers need protection from @OSHA_DOL to survive the heat. https://t.co/vTCZTJzTxr

— Safe Workers (@SafeWorkers) February 10, 2023
Last year, thousands of employees protested or went on strike because of the dangerous conditions they were forced to work in. USPS drivers claimed management wasn't giving them adequate breaks or fans for their vehicles. Warehouse workers, one of the largest demographics, walked out after being forced to work in stifling conditions. Then, there are the construction workers, which, according to the letter, make up over one third of heat-related deaths.
Putting uniform regulations into place, the attorneys general say, will help cut down on the number of related injuries and deaths due to the extreme temperatures. The correspondence also asks OSHA to implement eight protective measures that go into effect when temperatures reach or exceed the threshold.
Provide "adequate amounts of cool, potable water" at no cost
Provide access to cool and/or shaded areas
Implement mandatory rest breaks
Implement "heat acclimation programs"
Mandate monitoring of the heat index
Implement plans for a heat alert when heat waves are expected
Provide adequate training for heat-illness prevention
Maintain the appropriate records of all injuries and illnesses caused by the heat
The attorneys general ask that the administration enact an ETS by no later than May 1.
Copyright 2023, USNewsBreak.com