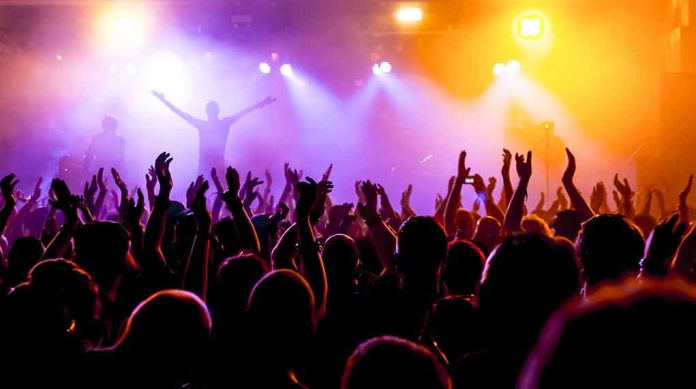 Attempted Reagan ASSASSIN Just Got A Lifechanging Break
(USNewsBreak.com) – In 1981, John Hinckley Jr. shot at then-President Ronald Reagan, leading to the attempted assassin's decades-long stay in a mental institution. A federal judge approved Hinckley's release from custody, and the mental patient will gain his complete freedom later this month. Now, the '80s household name has a sold-out concert in New York City, where he'll play for the crowd at Market Hotel in his debut as a singer and songwriter.
Attempted Reagan assassin John Hinckley sells out NYC concert venue: report https://t.co/9pR5wPc9Vb

— Fox News (@FoxNews) June 8, 2022
Since leaving the mental health facility where he was under supervision, Hinkley has worked on his music career. He has a YouTube channel, where he posts videos of himself singing and playing the guitar. He announced his concert on Twitter.
Big news!! I will be performing on July 8 at the Market Hotel in Brooklyn, NY. Get your tickets while you can.

— John Hinckley (@JohnHinckley20) April 8, 2022
His first song, "Long Lost Yesterday," will be part of his show, along with his other 17 original numbers. He also announced an unnamed special guest would appear at the event with him.
After the attempted assassination, a jury found Hinckley not guilty by reason of insanity. The court placed him under psychiatric care at St. Elizabeth's Hospital, where he remained for over 34 years. In 2016, a judge gave him conditional release, but a federal court lifted all conditions in June.
Hinckley shot six times at the president, wounding a Secret Service agent and a Washington, D.C. police officer. He also struck press secretary James Brady, causing critical wounds that restricted the official to a wheelchair for 33 years. A ricocheting bullet struck Reagan in the chest, causing severe injury. Hinckley said he committed the crime to get the attention of actress Jodie Foster.
What do you think of Hinckley's efforts to turn his life around after all these years?
Copyright 2022, USNewsBreak.com