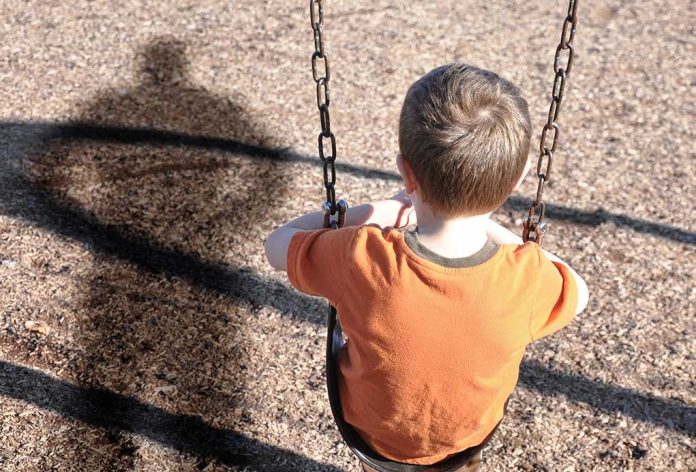 Wannabe KIDNAPPER Caught Off Guard – Crime Doesn't Pay!
(USNewsBreak.com) – A little Ohio girl was being obedient and helpful by taking the trash out to the curb when a man tried to kidnap her. Luckily, 6-year-old Ken'Adi Nash was able to shake herself loose from the perpetrator's grip and alert everyone nearby with a loud scream. Her parents are using this situation to warn others that danger can lurk anywhere.
Parents of 6-year-old girl speak out after daughter escapes kidnapper while taking out trash https://t.co/ER1Pd7FCMa

— Fox News (@FoxNews) August 30, 2022
The family's Ring doorbell camera caught the attempted kidnapping on August 24 in Hamilton, Ohio. Authorities arrested the suspect in the case, Deric McPherson, shortly after the incident. The 33-year-old faces felony abduction and gross sexual imposition charges. He currently remains in the Butler County jail.
Ken'Adi Nash's father, Ricky Nash, believes McPherson only let his daughter go because of her loud and immediate reaction to him touching her. Once the girl ran inside, her dad took off in his car to follow the suspect because he was afraid the man would try to take another child.
Mandie Miller-Nash, the girl's mother, gave a warning to other parents on a "Fox & Friends First" appearance. She said to talk to children about bad people. Let them know what to look for and how to respond if someone tries to take them. She cautioned that people should never feel too safe, no matter where they live. The woman added that before the incident, she'd assumed her neighborhood was shielded from those types of predators.
Copyright 2022, USNewsBreak.com