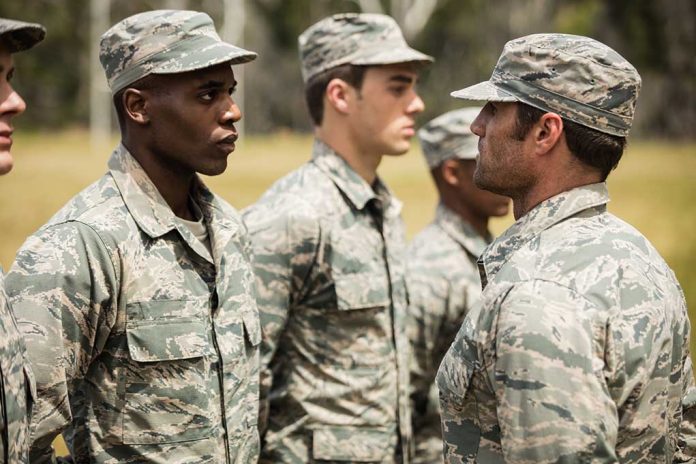 U.S. Army NOTIFIES Congress – It's Worse Than We Thought
(USNewsBreak.com) – US Army officials told a panel of the House Armed Services Committee on July 19 that they are experiencing recruiting issues that will leave them short of the target number for the fiscal year, which ends September 30. The officers also predicted they would continue to struggle in 2023 with an even bigger deficit of recruits. Army General Joseph Martin explained that understaffing leads to readiness issues, so it is a pressing problem requiring long-term solutions.
The Expectations and the Reality
Leaders expected to have 485,000 troops for this fiscal year, but once officials realized recruiting numbers were falling short, they cut the target back to 473,000. With only about two months left, numbers are at 466,400. Leaders now believe recruitment will end the fiscal year about 7,000 new soldiers short of their goal. By the ending of 2023, they're expecting to be 28,000 soldiers below what they initially planned.
The COVID Problem
The recruiting issues stem from never-before-seen challenges tied to the post-pandemic environment. The overall labor market is struggling, which impacts the military. There is more competition with private companies, which have begun offering incentives to entice workers.
Recruiters also faced serious setbacks during the pandemic due to the closing of public education. The military draws heavily from schools and other public events, so connecting with potential applicants during the past two years has been challenging.
Another common problem is that potential recruits must meet physical, mental, and moral qualifications. Only about 23% of people can do that without needing a waiver, Army Chief of Staff Gen. James McConville reportedly told Congress earlier this year.
Finding Solutions
Army Secretary Christine Wormuth explained in a statement that leaders won't be able to solve the current situation quickly. They have to find a better solution, but she questioned whether they should lower the number of personnel or their hiring standards. Wormuth said it feels obvious that quality trumps quantity.
Reducing numbers is not the ideal way to combat this problem, so leaders are also using money to attract new soldiers. The Army started to provide up to a $50,000 sign-on bonus for the first time in January.
The Army made some policy changes regarding open recruitment. Rules pertaining to tattoos and high school education requirements have become laxer as officials also adjusted schedules for active-duty soldiers. The branch is working on forming a special training camp for individuals who don't meet exam scores or body fat requirements.
Not Alone in the Struggle
While the Army is having the most recruitment issues, other branches are also in trouble. Axios reports that officials in the Marine Corps, Air Force, and Navy admit they've been calling up delayed entry applicants to help reach their goals, but that's a temporary fix for this year. By 2023 they, too, expect to fall behind.
An understaffed military poses significant national security concerns. But what's the solution to this multifaceted problem?
Copyright 2022, USNewsBreak.com