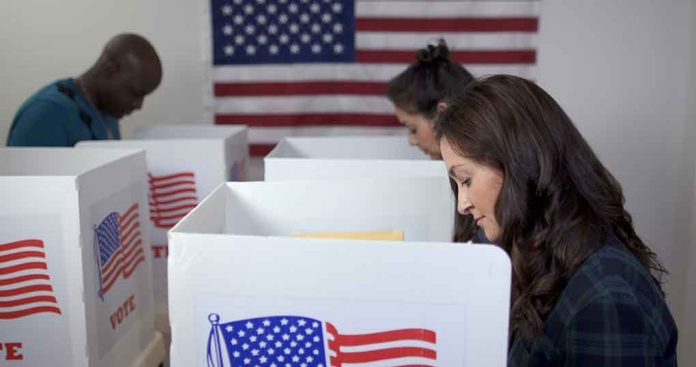 (USNewsBreak.com) – A hot topic of discussion between the right and left is election reform. After the 2020 election, many Republican-led states began passing legislation to ensure voting integrity. Arizona is the latest to pass a bill in an effort to strengthen the system.
On February 28, the Arizona House passed House Bill 2492, which requires voters to show valid identification when they register. People will have 30 days from the date of registration to provide the documentation.
"Non-citizens should never be allowed to vote in American elections," said Rep. Jake Hoffman.

The #Arizona House passed legislation that would ensure only citizens are registered to vote are able to prove their citizenship upon registration. https://t.co/xZSbUwtXIZ

— The Epoch Times (@EpochTimes) March 2, 2022
The bill also requires that ballots include each voter's birthdate, signature and early voting number. In addition, it would remove a voter's ability to use two documents proving residency as a form of identification and require a voter to provide their verified home address and place of birth.
The bill's sponsor, Representative Jake Hoffman (R), said that no Democrat supported the bill, despite their constant complaints about potential foreign influence on past elections. Instead, those members called this voter suppression.
He noted this legislation would help stop non-citizens from casting votes illegally. He explained that almost 12,000 people in the 2020 election voted without providing proof of citizenship. He believes this bill will help eliminate people who are not US citizens from voting in elections, ensuring no foreign influence.
Copyright 2022, USNewsBreak.com