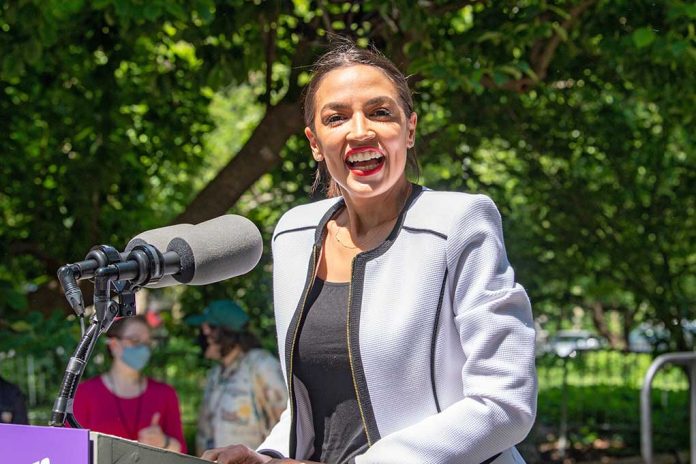 (USNewsBreak.com) – Representative Alexandria Ocasio-Cortez (D-NY), dubbed AOC, has been a controversial figure on the Left for the past few years. She's also one of the most high-profile lawmakers in the country with her massive social media presence and her willingness to take on her challengers. However, amid rumors that she might run for Senate in 2024, it appears that she is quite happy where she's at right now.
Senator Kirsten Gillibrand (D-NY) has been serving in the United States Senate since 2009; her current term ends on January 3, 2025. She is currently gearing up for a re-election campaign, and there have been rumblings that she may face a primary challenger. One of the most common names to pop up as Gillibrand's potential challenger is none other than AOC. It would make sense; AOC has been making waves in New York for years now, since her election in 2018, when she took on incumbent Joe Crowley (D) and beat him in what was regarded as a huge upset at the time.
Gillibrand can breathe easy, apparently, as Ocasio-Cortez's spokesperson, Lauren Hitt, recently revealed to POLITICO that the Democratic representative is not looking to run for Senate next year.
AOC will not run for Senate in 2024, spokesperson says https://t.co/PQ1oQRBRiZ

— Fox News (@FoxNews) May 1, 2023
It's possible that with her popularity among her voter base, AOC could've presented a real challenge to the incumbent senator. However, Gillibrand represents what the demographic is looking for in a lawmaker. She fights for a woman's right to choose, family leave, and workers' rights, which puts her squarely in line with what Democrats in the state are looking for in their senators.
There were other names that arose as potential challengers, including Reps. Ritchie Torres (D-NY) and Jamaal Bowman (D-NY). Mondaire Jones, a former state representative, also said he will not be running, according to an anonymous source that spoke with POLITICO.
For now, it appears that Gillibrand won't have to face another Democratic in the upcoming primary elections.
Copyright 2023, USNewsBreak.com