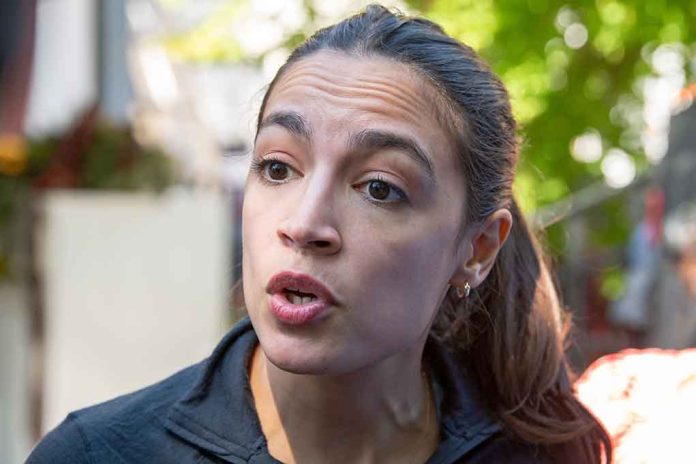 AOC and Elon Musk Take Jabs at Each Other Over Twitter
(USNewsBreak.com) – In an unceremonious tweet, new company owner Elon Musk announced Twitter users who wanted blue check marks would need to pay $8 a month. He explained the current system has no oversight and requires a change. But many people were upset by it, including Representative Alexandria Ocasio-Cortez (D-NY), who posted her reaction to the subscription plan, indicating she felt it wasn't free speech if she had to pay.
Lmao at a billionaire earnestly trying to sell people on the idea that "free speech" is actually a $8/mo subscription plan

— Alexandria Ocasio-Cortez (@AOC) November 2, 2022
In his usual manner, Musk let AOC's remarks roll right off his back and shot her a smart retort. He thanked her for her input but held firm it would cost her $8 to keep her blue check.
Elon Musk Pushes Back After AOC Blasts Twitter's 'Free Speech,' Paid Plan https://t.co/Insss1Hv5d

— orville l. baker (@blckneck62) November 3, 2022
Other users were quick to support the Twitter CEO and stand up to the representative. Donald Trump Jr. tweeted that AOC had a shaky history with economics, so she might not be the best person to advise Musk on his finances. Another user, who admitted to being an AOC supporter, said the representative's tweet was pointless and equated it to a bid to "stay relevant."
Nobody is required to pay the $8. I'm a fan of AOC but this feels like a comment made in bad-faith. This seems like a transparent "stay relevant" tweet. Hot topic, liberal buzzword. Can we please consistently make rational arguments?

— Chauncey Depew (@chauncilious) November 2, 2022
Musk has gotten a lot of pushback about the $8 fee, which would come with additional benefits including priority status and fewer ads. He even changed his profile on the site to say "Twitter Complaint Hotline Operator" due to all the complaints about the new policy. AOC wasn't the only public figure to react unfavorably to the news. Author Stephen King notably scoffed at the news, saying he would leave the platform if Musk went through with it.
Copyright 2022, USNewsBreak.com