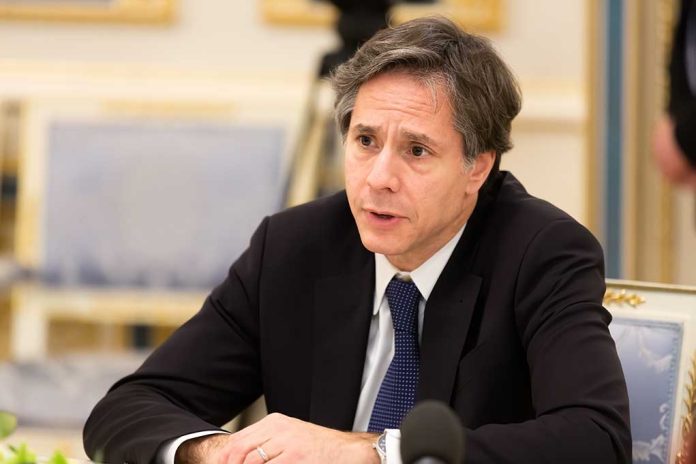 (USNewsBreak.com) – Since Russia invaded Ukraine, the US has issued a Level 4: Do Not Travel alert for Americans and cautioned those in the country to leave. Many reporters have traveled to the area to report on the war and other events despite this warning, putting themselves at potential risk. A Wall Street Journal correspondent realized that danger when he was detained last week.
On Wednesday, March 29, Evan Gershkovich was arrested in Yekaterinburg, where he was on a work trip. The Russian Federal Security Service (FSB) accused him of spying for Washington and charged him with espionage. According to CBS News, the FSB accused the journalist of collecting information "on an enterprise of the Russian military-industrial complex." His arrest caused a strong reaction.
Secretary of State Antony Blinken got involved and spoke with Russian Foreign Minister Sergey Lavrov, urging him to release Gershkovich and expressing grave concern about his detention. The US has yet to declare the journalist wrongfully detained, but that could come very soon, according to the Associated Press.
BREAKING: In a rare phone call, Secretary of State Antony Blinken urged his Russian counterpart to release Evan Gershkovich, the Wall Street Journal reporter detained last week, as well as another imprisoned American, Paul Whelan. https://t.co/Bfcy3h0tin

— The Associated Press (@AP) April 2, 2023
Emma Tucker, the WSJ editor in chief, says she hopes to be in contact with the journalist as early as next week and felt reassured knowing Blinken had spoken with Russia. As a safety precaution, the publication removed its Moscow bureau chief from the country. Tucker refused to go into detail about the story Gershkovich was working on at the time of his arrest.
During the call with Lavrov, Blinken took the time to request that Russia release Paul Whalen, as well. Whalen has been in custody since 2018, when he was also arrested by the FSB on charges of espionage. In 2020, he was sentenced to 16 years of hard labor. He was notably left out of a prisoner exchange that saw WNBA star Brittney Griner swapped for arms merchant Victor Bout.
Copyright 2023, USNewsBreak.com