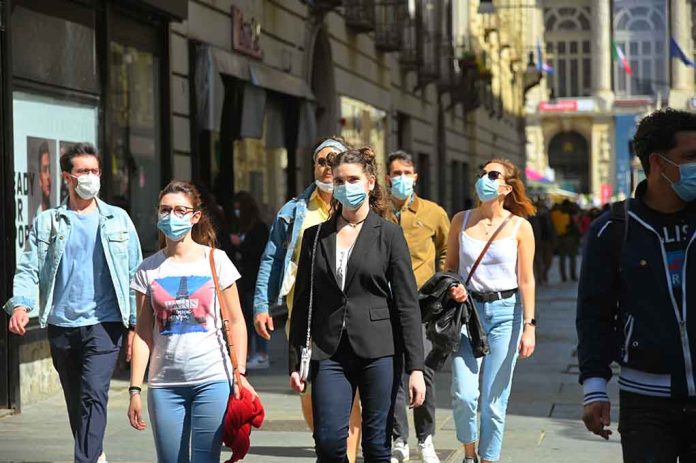 Anthony Fauci Speaks on "Draconian" Response to Pandemic
(USNewsBreak.com) – Dr. Anthony Fauci was at The Atlantic Festival in Washington, DC to speak about COVID-19 and weigh in on Biden's controversial claim from last week that the pandemic was "over." He was also quick to share his opinions about the drastic public health orders he handed down during the past two years. And the top doc made it clear he felt he had no other choice.
Fauci admits he knew 'draconian' lockdowns would have 'collateral negative consequences' on schoolchildren https://t.co/T7p6nD8k2Y pic.twitter.com/btV08GqphN

— New York Post (@nypost) September 22, 2022
Fauci, who announced he would step down from his leadership roles in December, admitted that the country is past the "draconian" measures it required in the beginning. He then sought to clarify that the steps he took were essential to get us where we are today. The doctor acknowledged that in dire situations, "draconian things" are necessary, and that sometimes those actions can have an impact on children and the economy. "You know that," he conceded, but added that they have to be done for the greater good.
Dr. Fauci noted there was no choice but to issue such strict measures. Medical facilities couldn't keep up with the influx of patients ill from COVID-19. He stood by the decision to shut down the country as the only way to save the US during the onset of the virus.
The infectious diseases expert also spoke about the pushback against his orders, claiming he was clear in his guidance during the pandemic, but attacks on him led to confusion that caused people to question his decisions.
Do you think Fauci made the right moves early in the pandemic, or could he have handled it in a different way?
Copyright 2022, USNewsBreak.com