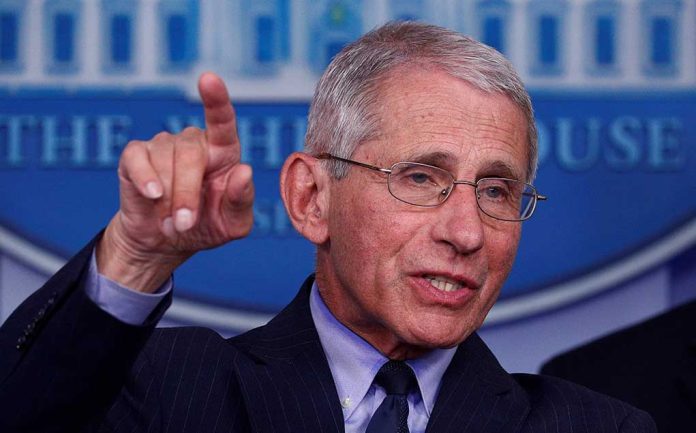 Dr. Fauci RESPONDS to GOP Scrutiny – Look What He Said!
(USNewsBreak.com) – Dr. Anthony Fauci, White House Chief Medical Advisor, will leave President Joe Biden's side and end his public service in December. In a CNN interview with Kaitlin Collins, Fauci said his departure has nothing to do with Republican threats to investigate him. According to the aging scientist, he's making the change while he's still young and healthy enough to move on to something else.
Fauci says threat of GOP investigations did not affect decision to step down: 'Doesn't faze me' https://t.co/mEwwYNhBmO

— UPS Magazine (@upsmagcom) August 24, 2022
With the possibility of Republicans retaking the House of Representatives in November, Dr. Fauci may face scrutiny for his decisions regarding the COVID-19 pandemic. Collins asked if he plans to cooperate if the time comes. The president's close advisor said he would definitely comply with requests for oversight, adding that he believes Republicans prefer "character assassination."
Fauci claims to stand by his decisions and says the potential for investigations doesn't "faze" him. The infectious diseases authority said his departure from the White House and National Institute of Health (NIH) was in the works toward the end of former President Donald Trump's administration. The doctor ultimately changed course when Biden asked him to help the country through the health crisis. The pandemic was supposed to be a distant memory after a year. Unfortunately, things changed.
While COVID-19 isn't anywhere near gone, Dr. Fauci believes the country is "in a good place" to move forward. He feels confident that the protocols and protections in place will hold up under pressure. Should the GOP take the House in the midterms, investigations are a near certainty.
Copyright 2022, USNewsBreak.com