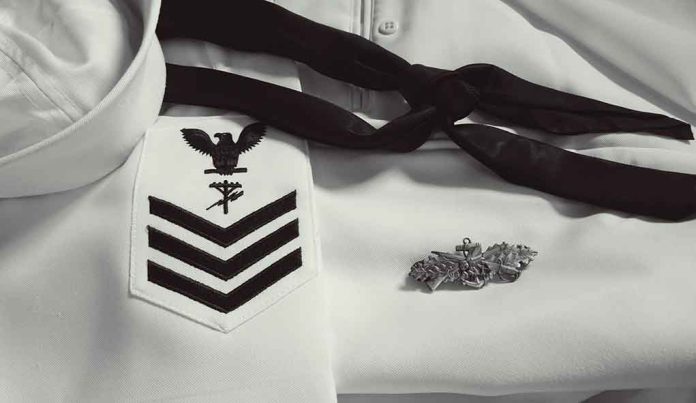 (USNewsBreak.com) – In April 2022, the US Navy revealed that three sailors stationed on the USS George Washington committed suicide within a week of one another. It drew national concern over possible links between the deaths. A subsequent investigation ruled out the possibility but supplied no real answers other than highlighting systemic issues within the military branch. However, another death connected to the ship has refocused the spotlight on the military branch and the health and safety of America's naval personnel.
On January 23, Seaman Lucian Johan Woods, a boatswain's mate, passed away. In a statement to CBS News, a Newport News, Virginia, police department spokesperson reported suicide as the manner of death. Woods passed away in a private residence rather than on the USS George Washington. The Navy is investigating the circumstances around his death.
This is the fourth sailor assigned to the USS George Washington who has died by suicide in less than a year. https://t.co/eeQqp0yEAD

— CBS News (@CBSNews) February 1, 2023
Previously, shipmates found 23-year-old Mika'il Sharp, 24-year-old Natasha Huffman, and 19-year-old Xavier Mitchell-Sandor dead on the vessel between April 9 and 15. Following these deaths, the military made more mental health professionals available to sailors on the ship.
Just seven months later, between October 30 and November 26, another cluster of four deaths rocked the Navy, this time at the Norfolk Mid-Atlantic Regional Maintenance Center. The branch also ruled these losses as apparent suicides, leading to another investigation. The military found no connection between these deaths, either. In this case, NBC News reported that the Navy had placed the four on limited duty because of various health issues, according to an anonymous source within the branch.
If you're experiencing thoughts of self-harm, there's help available 24/7. Call the National Suicide Prevention Lifeline toll-free at 1-800-273-8255 or dial 988.
Copyright 2023, USNewsBreak.com