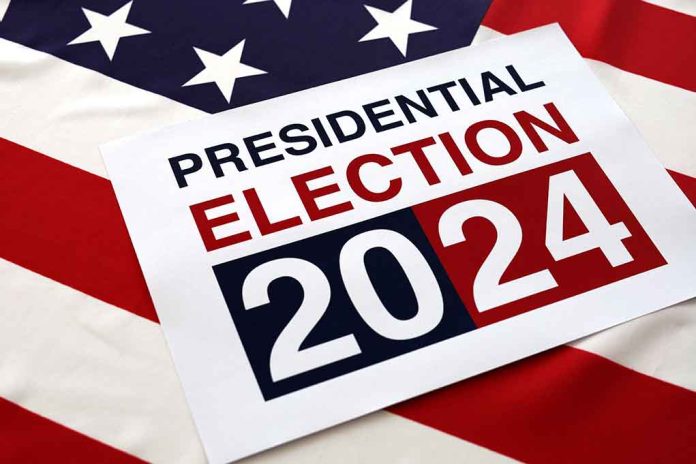 (USNewsBreak.com) – The Republican primaries are nearly a year away. Nevertheless, several candidates have announced their decision to run. Former President Donald Trump was the first to step forward when he delivered a speech from his Mar-a-Lago residence shortly after the 2022 midterm elections. A few months later, former US Ambassador Nikki Haley, entrepreneur Vivek Ramaswamy, and former Arkansas Governor Asa Hutchinson tossed their names in the hat. Now, another potential long-shot has said he plans to add his name to the GOP ticket for 2024.
On Thursday, April 20, conservative talk show host Larry Elder appeared on "Tucker Carlson Tonight" with a message: he's launching a 2024 presidential campaign. Elder gained some notoriety when he tried to take on California Governor Gavin Newsom (D) during the embattled Democrat's 2021 recall election.
https://t.co/A4CglgwUOL Larry Elder announces he's running for president in 2024: Conservative talk show host and former Republican California gubernatorial candidate Larry Elder is running for president in 2024, he announced Thursday on "Tucker Carlson… https://t.co/A4CglgwUOL pic.twitter.com/gsci373apy

— America First Newswire™ (@Amfirstnewswire) April 21, 2023
According to CBS News, one of Elder's reasons for joining the race is because he believes "America is in decline" and needs a leader who can bring upon "a new American Golden Age." Elders vows to stand firmly against the "woke" agenda and its allegations that American culture and opportunity are plagued by systemic racism. Likewise, he also opposed the Black Lives Matter movement.
Outside of his political agenda, the 70-year-old candidate brings a wealth of experience to the table. For example, his law degree from the University of Michigan and time as a radio show host could give him a leg up on the debate stage.
Regardless, Elder has a long way to go to garner the support he needs to win over Republican voters. Trump still shows signs of being the top contender in the growing GOP field. However, a few others might jump into the fray in the coming months, such as Florida Governor Ron DeSantis (R). For now, it's anyone's game, with 10 months remaining before the first primary kicks off in February.
Copyright 2023, USNewsBreak.com