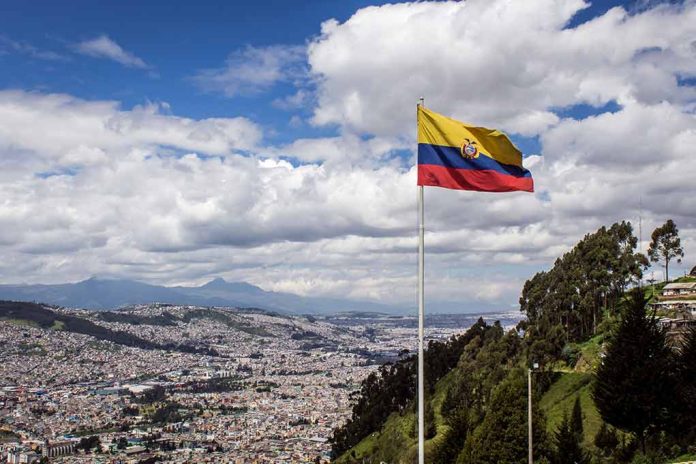 (USNewsBreak.com) – To say things are tense in Ecuador right now would be a severe understatement. The country is suffering a lot of political upheaval, especially with the upcoming election just days away. On August 9, assassins attacked and killed presidential candidate Fernando Villavicencio. Just days later, gang members shot another politician to death.
Local party leader, Pedro Briones, came under attack and died after assailants shot him to death in Esmeraldas on August 14, just five days after Villavicencio's death. He wasn't running for president but was a left-wing politician who headed the Citizen Revolution Party. Luisa González, the frontrunner for the upcoming election and a member of Citizen Revolution, confirmed Briones' death. Authorities don't know much about the tragic incident or who perpetrated it. Yet, it speaks to the rise of violence in the country.
BREAKING: Pedro Briones, local organizer for Citizens Revolution (Left wing party leading in polls) in Ecuador's Esmeraldas province for was assassinated less than a week after presidential candidate Fernando Villavicencio was murdered. pic.twitter.com/CN8FhnkAUH

— Benjamin Rubinstein (@BenFRubinstein) August 15, 2023
González is also taking a hard stance on crime, particularly in calling out current President Guillermo Lasso's failures in detention centers where inmates run the show. In jails alone, 400 people have died since 2021 due to riots outbreaks. She said in a Tweet that the country is experiencing "its bloodiest era."
The US also became involved in the investigation into Villavicencio's death. At Lasso's invitation, FBI agents are working with Ecuadorean police, and authorities have arrested six Colombian citizens in connection with the murder. The candidate was very outspoken, particularly about organized crime and the government's involvement, which likely made him a target in a nation riddled with corruption. Law enforcement has not released a motive for Villavicencio's death at this time.
In July, an assailant killed another Ecuadorean politician in Manta, Mayor Agustín Intriago. A gunman in a stolen truck shot him several times. Although police caught up with and arrested the truck's driver, the suspected murderer escaped. In February, attackers shot and killed Omar Menéndez, a Citizen Revolution Movement mayoral candidate who won his election posthumously and a campaign worker. Just weeks before that, a recently released drug trafficker killed Salinas Mayor Julio César Farachio after making previous threats.
While political killings were once rare in Ecuador, the uptick in murders is certainly cause for concern.
Copyright 2023, USNewsBreak.com