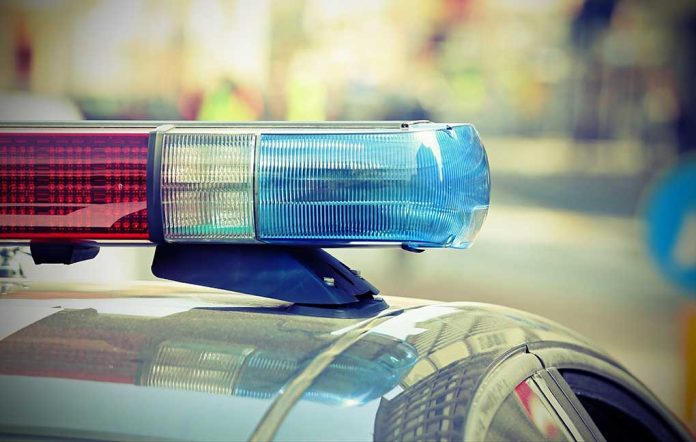 (USNewsBreak.com) – On February 1, an unknown assailant killed Eunice Dwumfour, a New Jersey Councilwoman, outside her Sayreville home. The shocking crime rocked the community. Just a week later, someone murdered another New Jersey council member in what seems to be an eerie coincidence.
On February 8, witnesses found Russell Heller dead in his vehicle outside the local energy company, PSE&G, in Somerset, where he worked. When medical personnel arrived on the scene, they pronounced him dead.
An investigation quickly ensued, and law enforcement pinpointed a suspect, 58-year-old Gary T. Curtis. Within hours, authorities found him dead of a self-inflicted gunshot wound. According to a Somerset County Prosecutor's Office Facebook post, "Heller was the intended target," and investigators deemed the shooting an "isolated incident." CBS News reported that the prosecutor's office attributed the crime to a dispute between "subordinate and supervisor."
Many took to social media to express their shock and dismay at Heller's death. Governor Phil Murphy (D) extended his thoughts and prayers.
Early this morning, a deadly shooting took place outside of a PSE&G facility in Franklin Township.

Our thoughts and prayers are with Russell Heller's family and friends in the wake of this tragic act of gun violence. https://t.co/KITkU4G4aS

— Governor Phil Murphy (@GovMurphy) February 8, 2023
Rep. Tom Kean (R-NJ) also posted in honor of a man he called "an outstanding public servant."
I am shocked and saddened by the tragic murder of Milford Councilman Russell Heller. Russell was an outstanding public servant who proudly represented the river town he loved. My prayers are with his family and the Milford community.

— Congressman Tom Kean (@CongressmanKean) February 8, 2023
While the sudden deaths of both Dwumfour and Heller within about a week of one another has generated some buzz, the only similarities between the two cases seem to be their political affiliation — they were both Republicans — and the manner of death. Police and prosecutors haven't found connections between the two crimes.
Authorities are still investigating Dwumfour's death, which currently remains unsolved. An anonymous witness spoke with the New York Post and said he heard approximately 12 shots fired into her vehicle.
According to The New York Times, local law enforcement has asked the FBI and state police to aid in helping to identify the suspect in Dwumfour's death. Witnesses told police they saw a masked man running toward the Garden State Parkway. Witnesses later observed law enforcement agents combing the area around one of the parkway's exits.
Copyright 2023, USNewsBreak.com