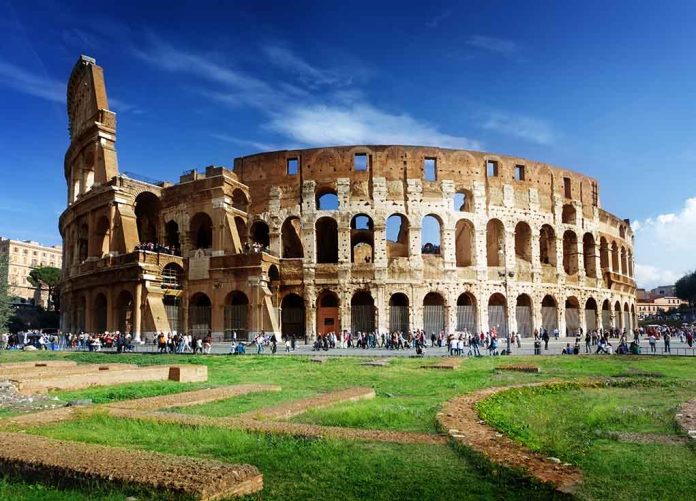 (USNewsBreak.com) – The Colosseum is an incredibly popular attraction amongst tourists visiting Rome, Italy. For two American men, it also became the site of an embarrassing and illegal mistake.
While touring the country the week of November 15, the two US citizens decided to scale a wall on the famed amphitheater. They hoped to sit upon the upper tier and perhaps enjoy a beer. Unfortunately, they decided to do it around 5:30 am, long before the site opened to visitors — and locals weren't impressed.
When in Rome? American Tourists Fined After Breaking Into the Colosseum Just to Have a Drink:https://t.co/Ai0ie8dn2j

— Whiskey Raiders (@whiskyraiders) November 18, 2021
Someone passing by the site saw them and called the police. Officers found the men walking away from the structure on Via dei Fori Imperiali and picked them up. When the cops asked why they were inside the site, they said they just wanted to drink some beer.
Now, the men must pay a fine of €800, or around $910 USD, for going into the Colosseum outside permitted hours. They are relatively lucky because they didn't cause any damage. Vandalizing the site can result in jail time and a much larger fine.
In 2014, a Russian visitor carved a K into the walls and ended up with a €20,000 fine.
Besides the potential legal trouble, defacing or disrespecting a historical landmark in another country reflects poorly on all Americans — especially when it's over a beer. Other countries may not welcome visitors from the US if they think they will behave in this manner.
Copyright 2021, USNewsBreak.com