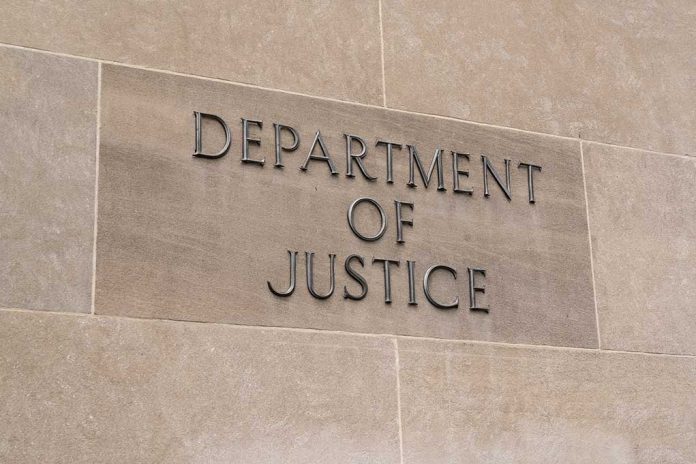 (USNewsBreak.com) – In March 2022, the US Department of Justice (DOJ) formed the Task Force KleptoCapture in the wake of Russia's invasion of neighboring Ukraine. It created the group to enforce the sanctions and restrictions levied against the Kremlin for its actions. Attorney General Merrick Garland vowed to hold individuals accountable who violated those prohibitions. An investigation through this task force recently led to the arrest of two people in Kansas.
On Thursday, March 2, exactly a year after the DOJ formed KleptoCapture, federal prosecutors announced the arrest and indictment of Cyril Gregory Buyanovsky (59) and Douglas Robertson (55). Both men are accused of supplying avionics equipment to Russia through the business they operate, KanRus Trading Company. The incidents in question occurred between 2020 and 2022. In addition, the two men reportedly provided repair services for equipment shipped to them from Russia and then hid the end user and destination by falsifying the accompanying reports.
Two Americans arrested on charges of selling tech to Russia https://t.co/6kDxjcQypp pic.twitter.com/a2Vr8EY0go

— New York Post (@nypost) March 3, 2023
The DOJ also reportedly gained access to correspondence between KanRus Trading Company and a Russian customer where the men described the situation as "complicated" and emphasized it wasn't the "right time for [more paperwork and visibility]." Prosecutors also alleged Robertson and Buyanovsky attempted to evade detection by using third-party shipping companies.
Additionally, US authorities detained one of the company's shipments in February 2022, and the Department of Commerce notified the suspects that a proper license was needed to export the load. Just a few months later, in April, the company allegedly attempted to avoid detection by shipping goods to Russia, via Armenia and Cyprus, without obtaining the required license.
Both suspects face multiple felony charges that include smuggling goods contrary to US law, exporting controlled goods without a license, conspiracy, and falsifying and failing to file electronic export information. If convicted on all counts, they each face up to 35 years in prison.
The investigation is still underway with both the Department of Commerce's Office of Export Enforcement and the FBI at the helm.
Copyright 2023, USNewsBreak.com