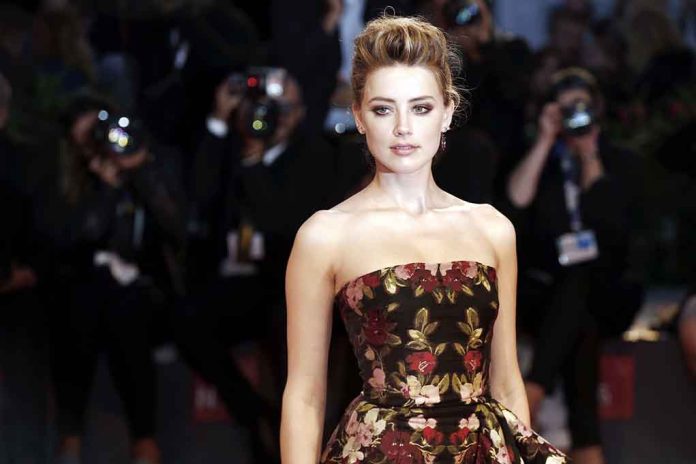 Amber Heard Has ANOTHER Plan Up Her Sleeve – She's Not Giving Up!
(USNewsBreak.com) – Johnny Depp's defamation trial captivated the public and became a goldmine for memes. After the verdict awarded the "Pirates of the Caribbean" actor $10 million, many people thought the situation was over. But the "Aquaman" star decided to appeal, and now she's chosen new attorneys to help with her case.
Legal experts applaud Amber Heard's choice of new lawyers for Johnny Depp verdict appeal https://t.co/dLkspvlWfv pic.twitter.com/GyO4qWVNxk

— New York Post (@nypost) August 15, 2022
The actress's trial lawyer, Elaine Bredehoft, stepped aside for the appeal, allowing Heard to hire two attorneys known for their work in the New York Times-Sarah Palin libel lawsuit. These men, David Axelrod and Jay Ward Brown, will be able to add fresh eyes to the team, working alongside retained trial co-counsel and Virginia attorney Benjamin Rottenborn.
According to a People report, a representative for the 36-year-old explained she wanted to get someone from the outside to assist because the appeals process is much different than the trial phase. Meanwhile, a New York Post article suggests experts agree with this logic, describing that the procedure in California requires arguments of only 15 minutes in front of a panel of judges, which Bredehoft's gregarious style of arguing in court wouldn't suit. They also noted changing attorneys would allow for a new approach, which is imperative moving forward.
Axelrod and Brown reportedly plan to attack the situation as a First Amendment violation, and they believe the appellate court will clearly see the lower court erred when siding with Depp. Depp had claimed Heard's op-ed about domestic abuse falsely damaged his reputation and ability to get work.
Copyright 2022, USNewsBreak.com