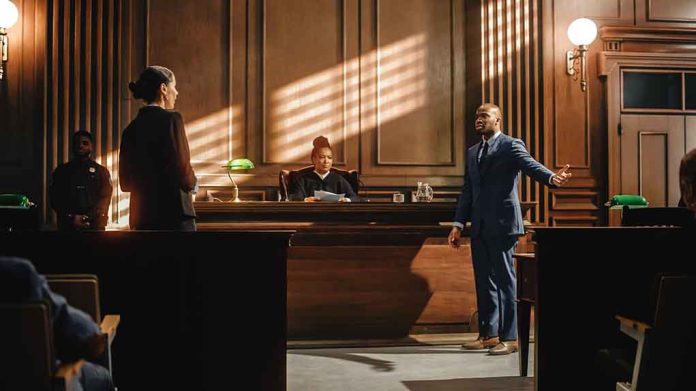 Hate Crime CHARGES – Weeks After A Deadly Attack
(USNewsBreak.com) – On May 14, 18-year-old Payton S. Gendron reportedly entered a supermarket in Buffalo, New York, and killed 10 innocent people. Most of the victims were black. Gendron allegedly live-streamed the senseless attack, and authorities uncovered evidence the shooting was racially motivated. The suspect now faces charges for hate crimes in addition to murder and firearms charges at the state and federal levels.
Hate Crime Charges
On June 15, the US Department of Justice announced it would add 10 hate crime charges to the list against Gendron. Authorities say his motive was to eliminate dark-skinned minorities in an attempt to preserve what he deemed to be the "white" race. He also intended to motivate others to commit additional mass shootings involving black victims.
Evidence of the shooter's motivations came during the attack, when Gendron reportedly didn't hesitate to kill black victims but apologized for injuring a white employee. The rifle he allegedly used also had messages written on it including "here's your reparations" and "the great replacement."
Gendron wrote a manifesto, which authorities obtained after the shooting. The text showed he'd planned for months to kill his targeted minority group at the grocery store. The teen outlined how he would do it and what firearm he would use. He had images of the store's layout and racist statements about why he needed to commit the crime.
He chose the store carefully, making sure it was in an area with a predominantly dark-skinned population. Gendron allegedly went to the location multiple times prior to May 14 to scout the area. During a search of the teen's home after his arrest, agents found a receipt from the store showing he was there on March 8. The teen also left a note for his parents explaining why he committed the crime.
At the state level, Gendron also faces hate crime, murder, and firearms charges. This case marks the first instance of a person charged with domestic terrorism motivated by hate in New York — the most severe count he faces from the state, carrying a sentence of life in prison without parole.
The Shooting
Police believe Gendron specifically targeted his victims. The only white people he allegedly shot suffered minor injuries that were apparently accidental. The gunman reportedly shot two black individuals in the parking lot before entering the store, where he meticulously sought out additional victims to kill. Police say he managed to murder all the people he intentionally targeted, including the store security guard, with the exception of one sole survivor.
The suspect remains in the custody of state authorities. If found guilty of the charges, he could receive the death penalty.
Copyright 2022, USNewsBreak.com