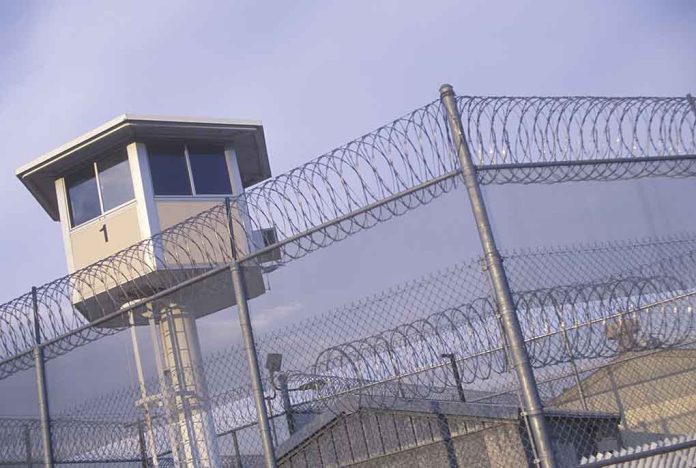 (USNewsBreak.com) – The murders of Margaret and Paul Murdaugh in June 2021 shook the nation. From there, things only got weirder, including Alex Murdaugh, the family patriarch, hiring a hitman to kill him. The case came to an end on March 2 of this year when Murdaugh was convicted of the murders after a six-week trial and sentenced to jail for two life terms. He has now been placed in a maximum-security prison.
On April 11, Fox News Digital reported that officials moved Murdaugh to the McCormick Correctional Institution. This facility houses all men and puts the inmates to work making upholstered furniture, powder coating metal products, and producing modular office systems. As a high-profile person, the convicted killer will be housed alone in a single 8-by-10-foot cell with only a bed, sink, and toilet available to him. It's unclear whether he'll be put to work alongside the other inmates.
Alex Murdaugh's secret prison location revealed https://t.co/amhc7h2Kjc

— Fox News (@FoxNews) April 11, 2023
In 2021, following the discovery of Margaret and Paul, Murdaugh denied all culpability in the crime. He was the one who made the call to 911 to report their deaths, saying he had been with his mother at the time and came home to find his family dead. Nearly 3 months later, in September, he was shot on a roadside in what turned out to be a superficial wound. The same month, his life continued to fall apart as he stepped away from his family's law firm, Peters, Murdaugh, Parker, Eltzroth & Detrickhe. He lost his law license days later amid allegations of misappropriation of company funds.
Murdaugh's legal troubles are far from over. He's still facing a slew of charges — 99 to be exact — from alleged financial crimes he committed at his law firm related to the theft of approximately $9 million. He is expected to show up in court for a status hearing related to these charges on April 21.
Copyright 2023, USNewsBreak.com