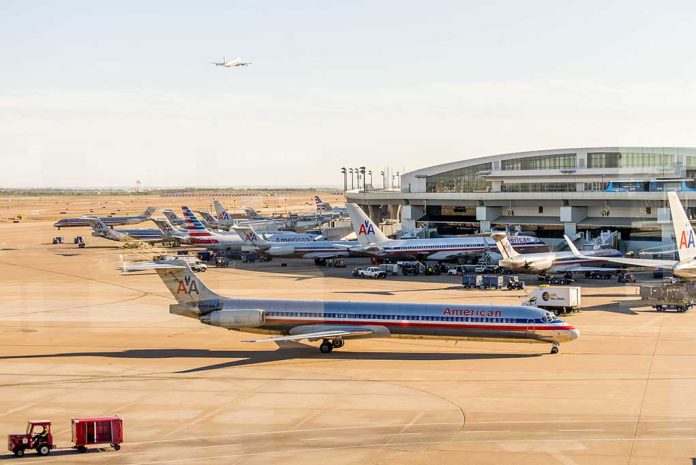 (USNewsBreak.com) – Airports have seen quite a few recent near-misses, with planes narrowly avoiding each other during landing and takeoff. There have also been incidents of wings having clipped other airliners and buildings, prompting investigators to deplane the flights. The most recent event resulted in injuries at Los Angeles International Airport (LAX).
On Friday, February 13, a tug towing a plane came into contact with a shuttle bus. The collision took place away from the hustle and bustle of the airport, in its south side airfield. Emergency personnel who responded to the scene treated at least five people for injuries, four of whom were transported to a local hospital. The tug driver was in moderate condition while the three others were listed in fair condition.
The accident caused some damage to the plane, as well, though it's not clear how extensive it was. In a Twitter post, the airport said the incident had no effect on normal operations.
A jet being towed tonight from a gate to a parking area made contact with a shuttle bus, resulting in injuries to about 5 people. We thank our partners @LAFD for quickly responding and treating passengers from the bus. Other LAX operations remain normal.

— LAX Airport (@flyLAXairport) February 11, 2023
The last several months have been rife with near misses and accidents that could have caused significant injury or death. One of the scariest moments came on February 4, when a FedEx cargo plane that was coming in for a landing at Austin-Bergstrom International Airport narrowly avoided a Southwest Airlines flight that had been cleared for take off.
In January, there was another heart-stopping moment at Kennedy International Airport when an American Airlines jet was crossing the same runway a Delta Air Lines flight was using to take off. The pilot of the Delta plane managed to stop within a little over 1,000 feet of a potential collision. Reports indicate the American Airlines pilot didn't have the appropriate clearance to cross the runway. The National Transportation Safety Board subpoenaed the pilots to sit for a recorded interview after they refused to do it voluntarily.
Copyright 2023, USNewsBreak.com