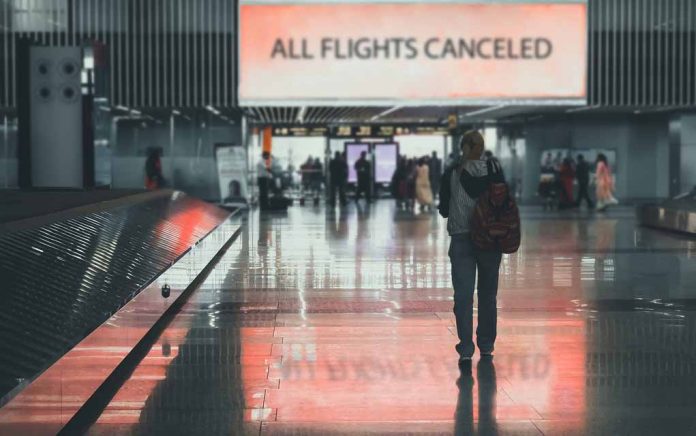 Airlines Ordered To Pay Passengers Their Refunds
(USNewsBreak.com) – Air travel during the COVID-19 pandemic was chaotic. On several occasions, multiple airlines canceled flights due to a lack of personnel and other pandemic-related issues. But the situation left travelers out of their ticket money, and they complained to the US Department of Transportation (USDOT) when they didn't get proper refunds. On November 14, the agency handed out stiff fines to six airlines and ordered payments to grounded fliers of over $600 million.
US says six airlines issue $622 million in refunds https://t.co/lfMwDIzhr5 pic.twitter.com/zYulxArbG7

— New York Post (@nypost) November 15, 2022
The penalties added up to $7.25 million — the largest sum total of fines issued by USDOT's Office of Aviation Consumer Protection in a single year so far.
Airlines operating in the US must issue refunds promptly when they cancel or otherwise significantly change reservations and have no alternative options that work for the traveler. USDOT found the six companies in violation of this rule.
According to the New York Post, some of the airlines explained that reduced staffing and shaky finances led to them being unable to process refund requests quickly. They stated that they never intended not to pay customers; doing so was just taking longer than anticipated due to pandemic-related issues.
Aeromexico and EL AL Israel owe $900,000, with Air India fined $1.4 million for not paying back customers quickly enough. Frontier will pay $2.2 million, Avianca $750,000, and TAP Air Portugal $1.1 million for violations of 49 USC Section 41712 and 14 CFR Part 259 concerning refunds.
A DOT spokesperson told Newsweek that impacted consumers should have already been paid their refunds. However, the spokesperson noted that anyone who hasn't received the money they owe yet should complain to the DOT.
Copyright 2022, USNewsBreak.com