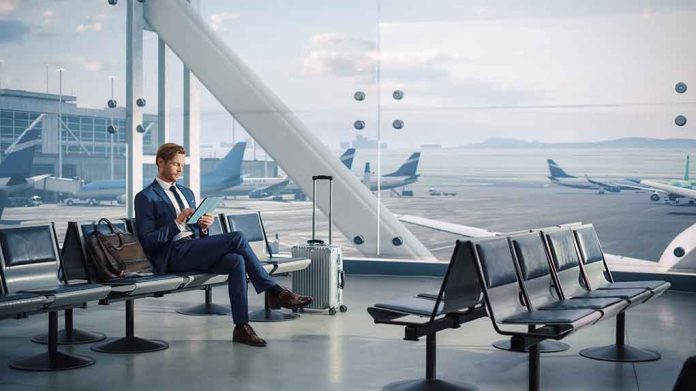 Travel DISRUPTIONS Reported – Here's How Americans Are Responding
(USNewsBreak.com) – Anyone who flies often knows the situation in the air has been rough lately. Canceled and delayed flights are abundant, making getting to destinations without delays a challenge. Some people who travel for business are reportedly finding they have an easier time driving to destinations instead of wasting time with the airlines.
Travel Disruptions Lead to Desperate Drivers
Flight delays have led to many people being late for work meetings or scheduled events. Some travelers have found themselves stuck renting cars and driving in less-than-ideal conditions because they couldn't get outgoing flights.
Others have found it less demanding to ditch the plane and go with a car from the get-go. For example, Dr. Tamara Stawicki told the Wall Street Journal she decided to drive to business conferences instead of flying because it allows her better control of the travel situation. She won't have needless delays or worry about not making it to her destination on time.
Some companies are taking similar measures. They plan for business travelers to go by car instead of trying to fly. While traveling by road takes more time, the option allows for better scheduling and fewer disruptions.
Grounded Flights Becoming More Common
According to a report from the Bureau of Transportation Statistics, on-time arrivals as of April 2022 were at a low rate of 76%. Canceled flights represented approximately 2.3% in total. The bureau also noted complaints to airlines were up by almost 15% over March but 321.5% over April 2019.
The Wall Street Journal reported that roughly 89% of business fliers said they had to alter plans due to booking issues. They had to spend more money, find lodging, stay longer than planned, and reschedule work commitments due to flight issues.
Problems in the Aviation Industry
Some of the problems plaguing the industry are due to COVID-19. The airlines are still trying to recoup from the historic and debilitating pandemic. Companies are working to restaff and boost existing staff to prevent shortages while adjusting to varying restrictions and requirements.
However, the problem isn't all due to the coronavirus. Airlines for America stated in a letter to Transportation Secretary Pete Buttigieg that they need help to keep flights in the air over the busy summer season. The letter explained airlines have already cut flights by 15% to help combat potential staffing issues. Companies have also increased pay and training to attract more employees while providing more flexible options for customers.
The organization explained that while airlines are doing everything within their means, there is a need for the department to address ongoing issues with air traffic control, which they pinpoint as a problem in one-third of the cancellations.
Airlines are working on solutions, but whether or not they will be successful as summer gets underway remains to be seen. Unfortunately, with the high prices of food, gas, lodgings, and more, any kind of travel presents its own set of challenges right now.
Copyright 2022, USNewsBreak.com