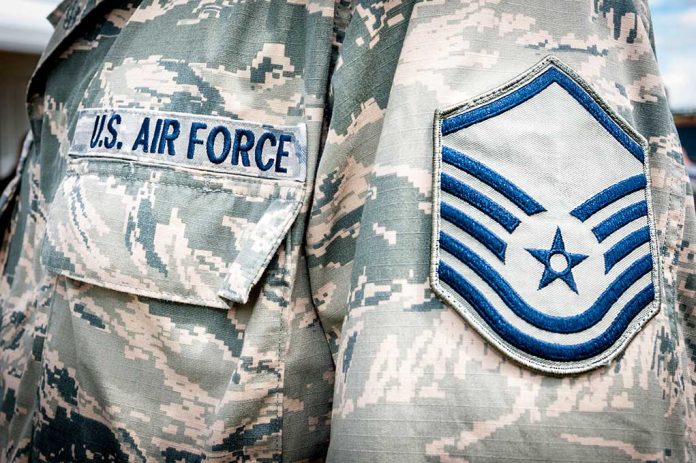 Air Force Members Awarded for Actions During Afghanistan Evacuation
(USNewsBreak.com) – The evacuation of US troops from Afghanistan was anything but a smooth operation. As American soldiers, contractors, and citizens made their way out of the country, chaos ensued. A suicide bomber in Kabul killed and wounded scores of people in the midst of the madness, adding to the extreme stress of the situation. Troops and pilots tasked with the logistics and actual operations on the ground performed admirably, however, and the top brass hasn't forgotten.
Air Force crew that delivered baby during Afghanistan evacuation to be awarded Distinguished Flying Cross https://t.co/mmcUe9nI9K

— Fox News (@FoxNews) November 21, 2022
On November 21, soldiers from Joint Base Charleston, South Carolina, were set to receive the Distinguished Flying Cross (DFC) for acts of heroism during aerial operations. Reports said Air Force General Mike Minihan would award the medals to Lt. Col. Wesley Adams, Capt. Leslie Green, Capt. Dennis Conner, and Tech. Sgt. Leah Schmidt for helping deliver a baby aboard a C-17 transport.
Minihan gave out a total of 36 DFCs at the base, according to a report from Military.com. The effort was part of an ongoing attempt to recognize acts of bravery during the evacuation. The Air Force previously revealed it was planning to award a total of 96 DFCs, 12 Bronze Stars, and a Gallant Unit Citation. Minihan was quoted by American Military News at the time saying the recognition for what the military accomplished during the evacuation was "long overdue."
There are still more to come, with unit commanders to bestow 350 individual awards already approved and an additional 4,500 that don't require board approval. President Joe Biden also revealed back in August that thousands of troops would receive medals for their service during the withdrawal.
Copyright 2022, USNewsBreak.com