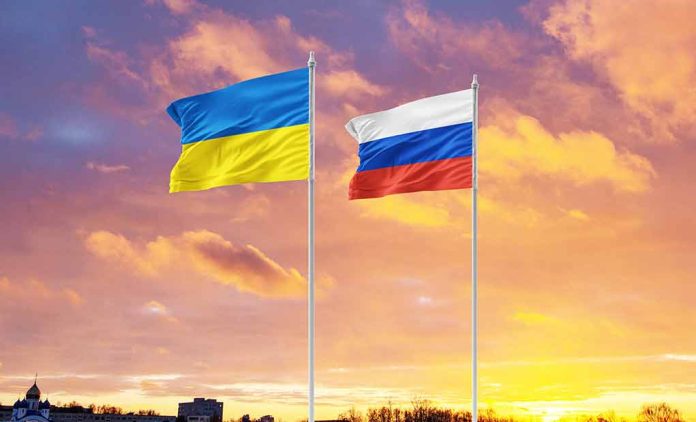 (USNewsBreak.com) – Reporting from the front lines of a warzone is extremely dangerous but oftentimes necessary work. Journalists in these areas put their lives at risk just to share the latest news with the world. However, it sometimes results in their deaths, and that proved true recently in Ukraine.
On Tuesday, May 9, Arman Soldin, a 32-year-old video journalist for Agence France Presse, passed away when a Grad rocket — a Russian weapon — landed near him. He was working in the Chasiv Yar area, which is near Bakhmut, a city the invading country has been trying to capture for the better part of a year. Soldin, who is Bosnian-French, was with other journalists who were traveling with Ukraine soldiers. None of the other reporters were injured in the attack.
AFP's Ukraine video coordinator Arman Soldin was killed on Tuesday by rocket fire near Chasiv Yar in eastern Ukraine, AFP journalists who witnessed the incident said. https://t.co/xv1GVbsXBW

— CBS News (@CBSNews) May 9, 2023
Soldin had been involved with the Ukraine-Russian war coverage from the beginning. He landed in the now war-torn country on February 25, 2022, the day after Russia invaded.
Fabrice Fries, the AFP chairman, said the news agency was "devastated" by Soldin's death, which he said is a "terrible reminder of the risks and dangers" they take, per the Associated Press. Coworkers have said he was a "real on-the-ground reporter," one who was "totally devoted to his craft," according to the New York Post.
Soldin isn't the only journalist to die in Ukraine. In 2022, 15 were killed in the war-torn country, according to a report by the Committee to Protect Journalists (CPJ). Many died due to Russian shelling, while others have mentioned being targeted by the invading country's troops.
The US has lost a reporter in Ukraine as well. Brent Renaud was the first American journalist killed in the country when Russian troops opened fire on the car he was riding in on March 13, 2022. He was instrumental in covering humanitarian issues around the world and frequently worked with his brother, Craig Renaud.
Copyright 2023, USNewsBreak.com