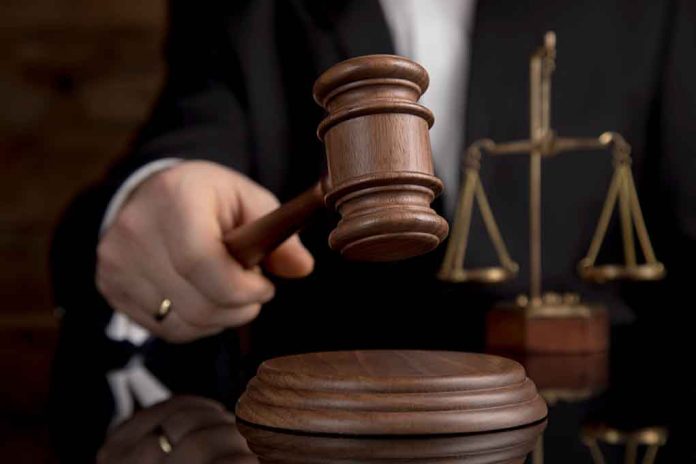 Actor Goes To Trial Over Disturbing Accusations
(USNewsBreak.com) – Danny Masterson, an actor who played in "That '70s Show" and Netflix's "The Ranch," is facing serious charges for the alleged rape of three women. As the trial began on October 18, victims had a chance to tell their stories, and the testimony was highly disturbing. The 46-year-old star pleaded not guilty but could face up to 45 years behind bars if the jury disagrees.
Danny Masterson, former star of the long-running sitcom "That '70s Show," is about to face three women in court who say he raped them two decades ago at a trial whose key figures are all current or former members of the Church of Scientology. https://t.co/LAO0nkptCD

— WJZ | CBS Baltimore (@wjz) October 19, 2022
Masterson stands accused of raping the three female victims between 2001 and 2003. He and all three women were members of the Church of Scientology. The actor is the only one still currently involved with the organization. According to CBS News, Judge Charlaine Olmedo warned both sides before the trial to keep mentions of the church to a minimum and refused to allow it to become a major player in the case.
Despite the judge's words, the first witness, Jane Doe #1, did testify the Church of Scientology played a role in her not coming forward about the assault. She also said it influenced her to take payments totaling $400,000 and to sign a non-disclosure agreement with the "That '70s Show" star.
The witness also spoke about how Masterson made her fear for her life during the attack. She alleged he brandished a gun at her, held a pillow over her face to silence her, and choked her. At one point, the judge called a recess because Doe became overwhelmed with emotion while recounting the story.
The woman had initially said she had consensual relations with Masterson prior to the alleged rape, but later, she reportedly told police she did not consent. The actor's attorney, Philip Cohen, leapt upon this detail in his cross-examination of the witness.
Copyright 2022, USNewsBreak.com