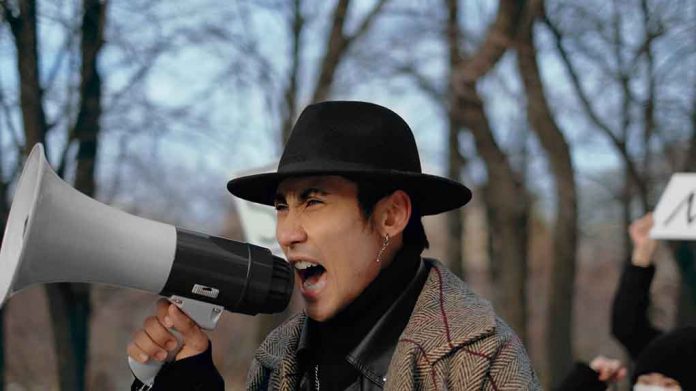 (USNewsBreak.com) – In a communist country, such as China, leaders do not regard free speech as an inalienable right. While Americans hold it dear, Chinese citizens have to be more careful about what they say, lest they find themselves behind bars. One well-known activist recently experienced this phenomenon first-hand.
On November 11, a judge sentenced Ma Chun-man, known as Captain America 2.0, to five years and nine months in prison for inciting secession. The 31-year-old held protests for Hong Kong independence where he chanted, held signs, and gave media interviews.
When handing down the ruling, the judge said Chun-man didn't show any regret for his actions. The activist agreed, saying he stands by his right to speak up. He also refused to be a coward and fully plans to continue standing up for democracy and freedom.
Hong Kong's 'Captain America' protester jailed over slogans https://t.co/6Z1RpMVuIM pic.twitter.com/nRWZspLRiO

— CNA (@ChannelNewsAsia) November 11, 2021
The law Chun-man broke is relatively new. Officials only created it in response to protests in Hong Kong throughout 2020. The activist is only the second person ever to face jail time under the new legislation. However, a man named Tong Ying-kit received nine years in prison for protesting in early 2021.
Plenty of citizens oppose the new law. They say the legislation makes it easier for authorities to silence activists. Amnesty International opposes Chun-man's treatment and urges the government to stop punishing those with whom it does not agree.
Officials in Beijing assure opponents the law is necessary. They say it helps ensure stability in the city.
Copyright 2021, USNewsBreak.com