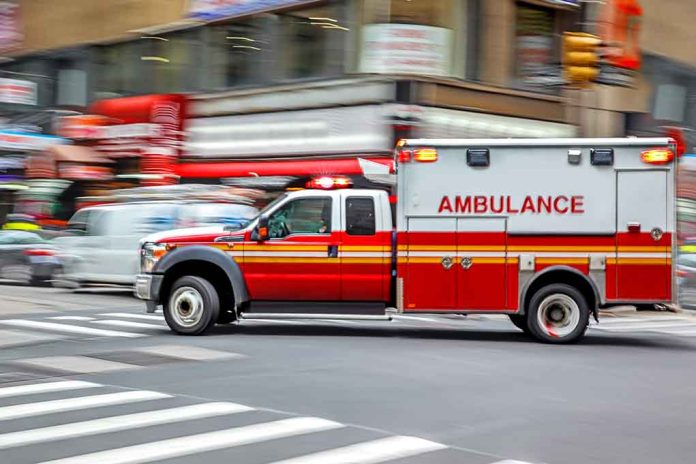 Woman Reportedly Waited To Speak With Dispatcher for 15 Minutes During Medical Emergency
(USNewsBreak.com) – Travis County Judge candidate Rupal Chaudhari (R) brought attention to a tragic situation in Austin when she began running a campaign ad featuring Tanya Gotcher's story. Gotcher lost her husband in May, when she couldn't get through to 911 fast enough to get him help. Her loss is an example of the recent problems with the emergency response system.
Austin woman waits on hold with 911 for 15 minutes as husband dies from heart attack amid staffing shortage https://t.co/tHQRMB5Kg0

— Fox News (@FoxNews) October 26, 2022
Gotcher reportedly found her husband lying on the floor, unresponsive. She frantically called 911 and began administering CPR, but she said she waited for about 15 minutes before speaking to anyone. The woman also tried to get her father-in-law to call, but it took him 10 minutes to get through and then another three minutes waiting for a transfer to the correct dispatch center. She says that in the meantime, her husband died of a heart attack.
Hold times and response times within Austin's 911 center are far below the national standards. People calling for help are often waiting way too long for assistance. CBS Austin reported that Chaudhari called it "a serious problem" and stressed the need to bring in more employees.
Austin Police Chief Joseph Chacon explained, as told by the New York Post, that the city is working to recruit and maintain workers, increasing starting pay and giving raises to current employees. The department is also offering additional benefits to keep dispatchers on the job and help reduce stress from long hours.
Copyright 2022, USNewsBreak.com