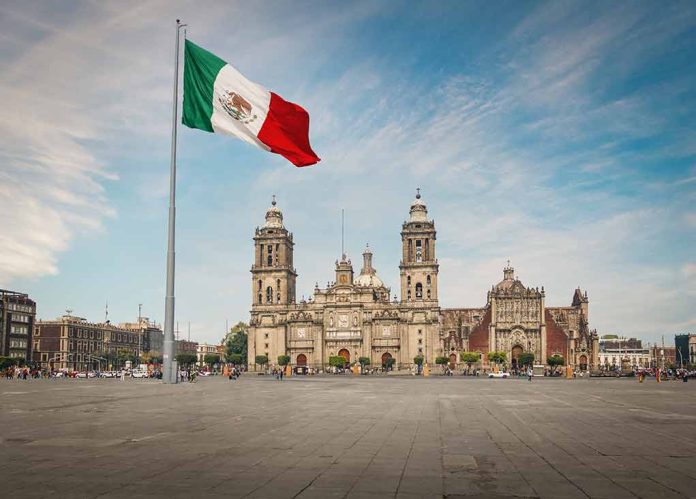 (USNewsBreak.com) – In Central America, several gangs battle for control, which has led to violent turf wars that often result in several deaths. Some disputed areas include popular smuggling avenues for both migrants and drugs. Such is the case with Mexico's Chiapas state, where a recent ambush claimed several lives.
On Tuesday, August 29, someone killed six people in a pickup truck traveling on a rural road in the southern Mexican state located near the Guatemalan border. The area is a prominent battleground where the Sinaloa and Jalisco cartels are wrestling for control. The gangs tend to threaten and extort locals for money in exchange for "protection" from the violence.
6 men killed in ambush in southern Mexico town near Guatemala border known for migrant smuggling https://t.co/Fqrp7BkApo pic.twitter.com/kgBeMmF9Cy

— CTV News (@CTVNews) August 30, 2023
The six people who died all dressed similarly, wearing jeans and black t-shirts, though authorities did not identify them. It is also unclear what nationality they were, whether they lived in Mexico or were traveling through what's known as a popular migrant smuggling route.
It's not just the Jalisco and Sinaloa cartels that people in the area have to worry about. Gangs have continued to step up threats against the local population. Earlier this year, an article in The Associated Press detailed how organized crime groups extort money from local residents and workers to safeguard them against violence. Transportation drivers are especially at risk.
The scheme involves a "passenger" boarding a vehicle with a weapon and handing a phone to the driver. The cartels get to know the drivers through their daily activities, using their personal information — such as their families and where they live — to extort money. If they pay, the cartels allow them to conduct their business as usual. If they don't, they die.
The situation has become so dire the drivers have gone on strike and protested because they want authorities to take action. With corruption running rampant, it's not exactly clear who is in on the scheme — and residents are getting tired of fearing for their lives.
Copyright 2023, USNewsBreak.com