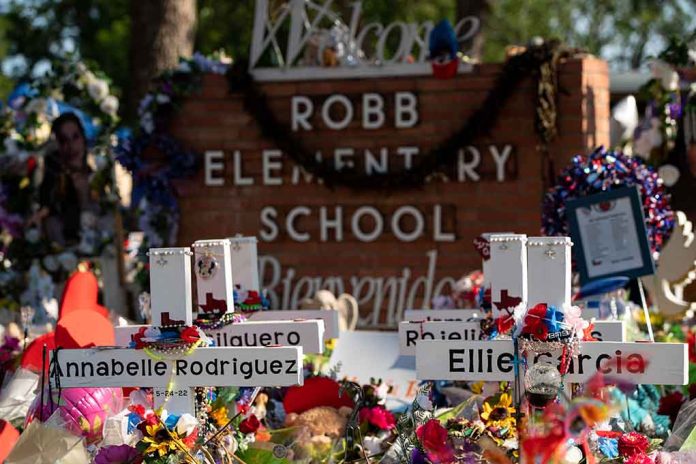 5 Officers Facing FORMAL Investigation
(USNewsBreak.com) – On September 6, Austin American-Statesman reporter Tony Plohetski tweeted that five officers were referred to the state's inspector general for their actions during the May school shooting at Robb Elementary in Uvalde. The DPS placed two of the individuals on paid suspension, while the other three remain on active duty. The agency did not release the officers' identities.
BREAKING: Five Texas Department of Public Safety law enforcement officers have been referred to the state's inspector general's office for a formal investigation into their actions in Uvalde May 24. They were identified as part of a review that DPS announced in July. (1/3)

— Tony Plohetski (@tplohetski) September 6, 2022
According to the Texas Tribune, DPS spokesman Travis Considine said the department referred these five subjects to the state inspector general, who will carry out the formal investigation looking for policy violations. The official will also determine disciplinary actions, if any apply.
Members of law enforcement who responded to the school that day have already faced criticism for the delay. The Texas House of Representatives Investigative Committee on the Robb Elementary Shooting called the reaction a failure in a report. The group found that police might have saved some lives if officers hadn't waited 73 minutes to stop the shooter. A total of 21 people, including 19 children, died that day.
CBS News viewed an internal memo from DPS Director Steven McCraw explaining planned policy changes mandating officers to close on all active shooters without stopping until they've neutralized the threat. It will also implement additional active shooter training.
The announcement occurred the same day the surviving students returned for the new school year, marking their first time back in a classroom since the shooting.
Copyright 2022, USNewsBreak.com