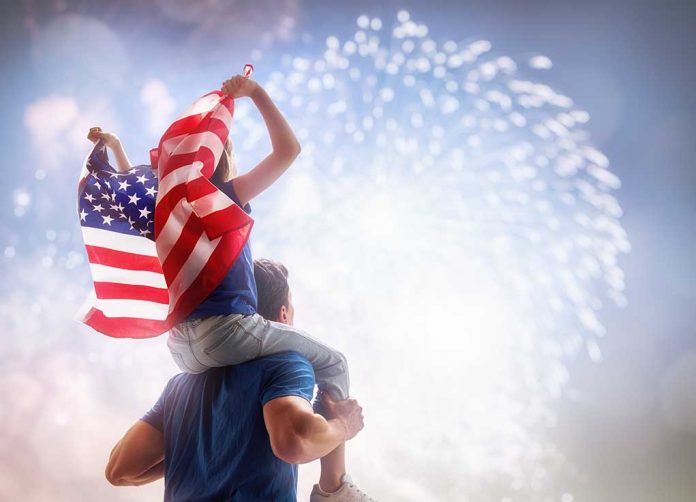 (USNewsBreak.com) – Being a patriot means different things to different people. For some, it's attending a parade or waving a flag to show how strongly you feel about America. For others, it's found in the service of others.
Let's look at four unexpected ways you can show your love to your country.
Vote
Many don't associate voting with patriotism. However, it might be the most patriotic thing you can do. We inherited this great nation from those who fought against tyranny in the Revolutionary War. Their gift to us is the right to choose who would govern us and protect our liberties. Whenever you cast a ballot, you recognize the sacrifices Americans made to ensure your right to vote.
Serve on a Jury
This one mightn't seem like it's patriotic, but it is. The next time you receive a summons in the mail to serve on a jury, think of it as an opportunity to honor the legal system the Founding Fathers created. By participating on a jury, you're fulfilling a significant role in ensuring justice, and that is fundamentally important to our country. There is little else that rises to this form of participation as a citizen.
Support a National Park
National parks are national treasures, especially for those who like to visit historical sites or enjoy the great outdoors. The National Park Service (NPS) operates on a minimal budget, but it provides a highly valuable service. Visit the NPS website to learn how you can support a specific park.
Support a Veteran or Law Enforcement
There are a lot of ways to express your support for the military and law enforcement. One is to thank them for their service publicly. It doesn't take more than a second, and the gesture is powerful. If you know of a wounded veteran, you can offer to pick up their prescriptions, mow their lawn, or do a few chores in their home. It doesn't take much, and you'll be making a difference in someone's life.
Patriotism is something that's deeply personal. Being patriotic requires a conscious choice, and it shouldn't be limited to the 4th of July. The truth is, how you express your patriotism throughout the year is more important than how you do it on only one day.
What's vital is that you find a way to show your love of country in a manner that's meaningful and important to you.
Copyright 2021, USNewsBreak.com