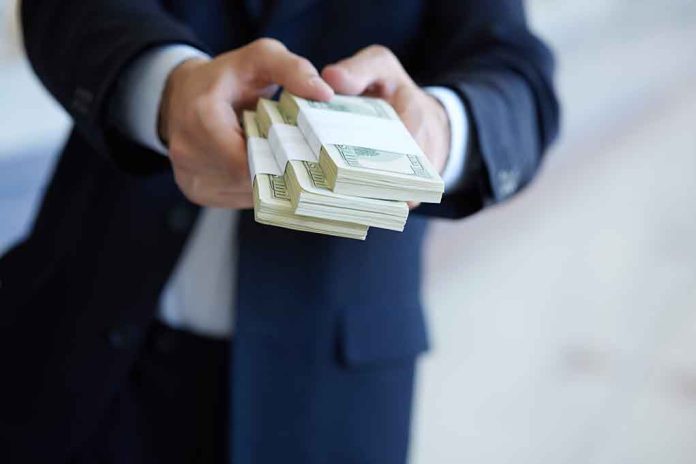 (USNewsBreak.com) – The opioid crisis began in the 1990s, when pharmaceutical companies were pushing these drugs into the hands of doctors and allegedly failing to properly educate people about their addictive nature. Throughout the United States, communities fell in turmoil because of these drugs, and states took the companies responsible to court.
The latest settlement came on February 25 from Johnson & Johnson, McKesson, AmerisourceBergen, and Cardinal Health. The drugmaker and distributors agreed to pay $26 billion, which will go to almost every state and local government in the country as restitution for the opioid crisis. The funds should start going to governments in April.
BREAKING: Drugmaker Johnson & Johnson and three major distributors have finalized a nationwide settlement over their role in the opioid addiction crisis. The settlement clears the way for $26 billion to flow to nearly every state and government in the U.S. https://t.co/JNtrARF7eY

— The Associated Press (@AP) February 25, 2022
The companies announced the settlement proposal in 2021 but had to get the majority of state and local governments to agree to it. The payout represents the largest in history related to this health crisis.
The funds from the settlement are meant to help localities put programs in place to combat drug abuse and assist people addicted to opioids. They will also go to providing housing for people who are homeless due to the crisis, as well as toward increasing the number of counselors and social workers to assist the affected population.
California announced plans to use a majority of its portion to start youth education programs to prevent abuse and addiction, increase data collection, train treatment providers and improve the distribution of the overdose reversal drug naloxone. Florida will expand detoxification facilities to house more people. All locations have to use the majority of the money to directly address the crisis' effects.
Copyright 2022, USNewsBreak.com