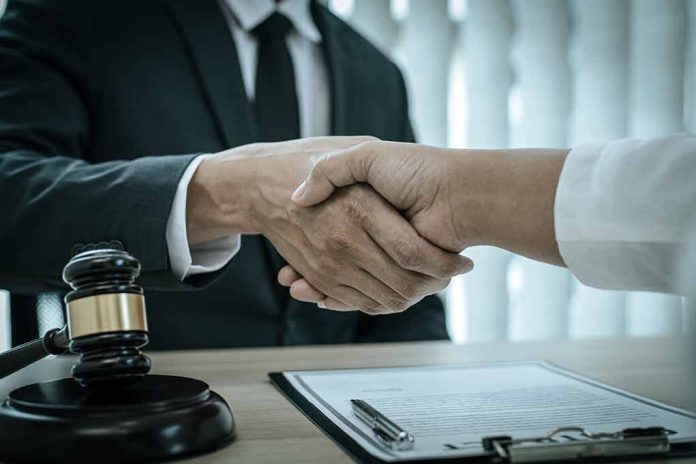 (USNewsBreak.com) – Earplugs are essential for many people who work in loud environments. When they purchase the devices, they believe the protection will live up to its claims. Unfortunately, it turns out that one prominent manufacturer produced faulty equipment that resulted in injury. Now, the company has agreed to a hefty settlement.
On Tuesday, August 29, 3M announced it had agreed to pay more than $6 billion — $5 billion cash and $1 billion in company stock — to military veterans and current service members. The settlement stems from a lawsuit filed by hundreds of thousands of people who claim the earplugs did not work as specifications claimed they would. They alleged the equipment had a defective design that loosened slightly, exposing their ears to loud noises, including firing guns at close range, resulting in permanent injuries, including hearing loss.
3M's board approved a $6 billion settlement to resolve claims that its earplugs caused hearing loss among veterans https://t.co/eDmxn8wENJ

— The Wall Street Journal (@WSJ) August 29, 2023
The settlement comes on the heels of 3M trying — and failing — to litigate in bankruptcy court, which would've seen the company paying a lot less. The other company in the lawsuit, Aearo Technologies, which 3M acquired in 2018, didn't qualify for the protections. Additionally, the chemical company also tried to see how litigation would play out using bellwether trials, most of which it lost.
The company maintains that its agreement to a settlement is not an admission of wrongdoing. In the settlement announcement, it also said it reserved the right "to defend itself in the litigation if certain agreed terms … are not fulfilled."
The company will pay out the money over the next six years, with the equity payments of the company's stock paying out between 2024 and 2026. It can substitute the stock payments for cash if it so chooses.
3M will disburse cash payments totaling in excess of $4.1 billion beginning this year and extending to 2027 if 98% of plaintiffs agree to accept the settlement terms. If 100% of the plaintiffs agree, 3M would make an additional $1.2 billion available, paying out that sum from 2026 to 2029.
Copyright 2023, USNewsBreak.com