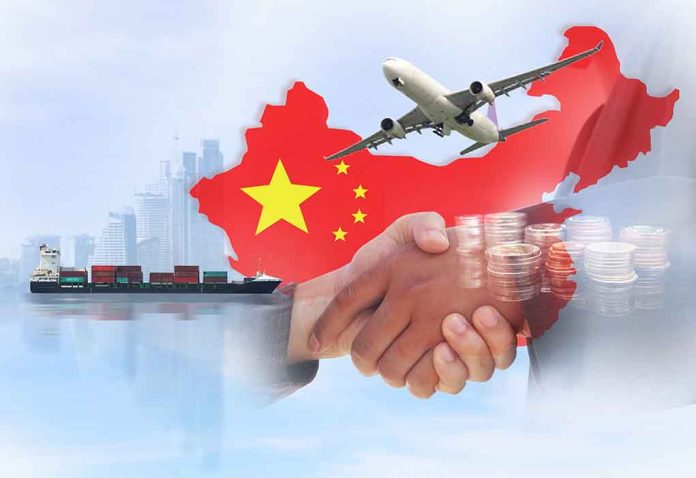 Export BAN – Unapproved Dealings With China?
(USNewsBreak.com) – US Department of Commerce suspended export rights for three companies in the United States accused of outsourcing work to China. The firms, which all have a headquarters at the same address in Wilmington, North Carolina, include Quicksilver Manufacturing Inc, Rapid Cut LLC, and US Prototype Inc. They allegedly sent technical work pertaining to defense and space technology to Chinese manufacturers without proper authorization.
US cracks down on three American firms sending defense tech to Chinahttps://t.co/uVTfFdVlPV

— Fox News (@FoxNews) June 9, 2022
The companies are under a 180-day ban, during which time they cannot export work to other countries. The department received a complaint from a firm contracted with the companies about the illegal exports, which alerted authorities to the situation. During the investigation, officials discovered the companies failed to secure proper licenses and meet export control regulations in their dealings with the Chinese manufacturers.
In a statement, Assistant Secretary of Commerce for Export Enforcement Matthew Axelrod explained that companies outsourcing space and defense prototype 3D printing jobs threaten national security. It undermines the ability to protect military technology. Keeping US technology out of the hands of the Chinese has been an ongoing issue for US authorities. When companies don't follow the law, it undermines these efforts.
Chinese Embassy spokesperson Liu Pengyu responded by calling the sanctions "economic bullying," according to Reuters. He said the move would harm global supply chains and was a violation of free trade rules.
Copyright 2022, USNewsBreak.com