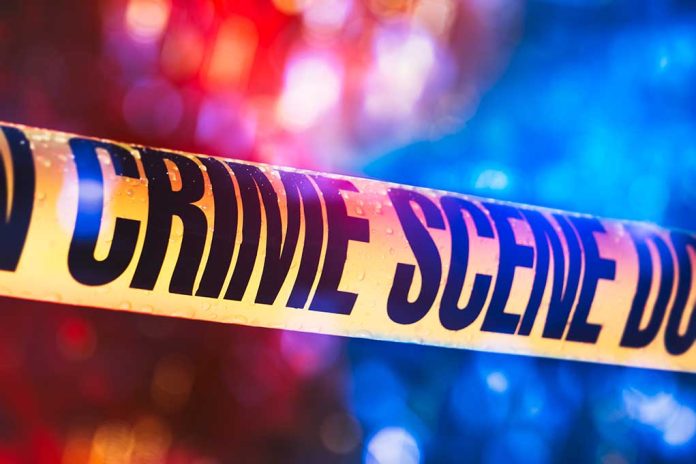 3 Children Found DEAD – Mother Charged With Murder!
(USNewsBreak.com) – During the early morning of September 12, officers with the New York Police Department stumbled upon a devastating scene. After hours of frantic searching, they found three small children unresponsive on the beach at Coney Island. Authorities took the mother in for questioning, and now she's facing murder charges.
Authorities said the children's mother, identified as a 30-year-old woman, was taken into custody for questioning following two 911 calls that ultimately led them to the children around 4:30 a.m. eastern time. https://t.co/X5kD6hSKSd

— WJZ | CBS Baltimore (@wjz) September 12, 2022
The situation began when a family member called 911 around 1:40 a.m., saying she thought 30-year-old Erin Merdy was going to harm her children, 3-month-old Oliver Bondarev, 4-year-old Lilana Merdy, and 7-year-old Zachary Merdy. The mother had allegedly made concerning statements.
Officers went to Merdy's residence, where they found a man who said he was the father of one of the kids. He pointed them toward the beach and expressed concern that the mother had hurt the children. Authorities found the woman, who was soaking wet, around 3 a.m., but she refused to tell them the location of the little ones.
At about 4:42 a.m., officers found the children on the beach. Police attempted first aid, but personnel pronounced them dead when the victims arrived at the hospital.
In a September 12 press update, Chief Kenneth Corey said the investigation was ongoing. Then, on September 14, the mother was charged with the murders of her three children.
Derrick Merdy, Erin Merdy's ex-husband and the father of Zachary Merdy, said he had been fighting for custody since the end of the marriage, according to a report from The New York Times. He noted the mother was uncooperative about visitations, and when he did get his son, the boy showed signs of neglect, including being dirty, complaining of going hungry, and not having appropriate clothing. He expressed regret for sending his son home after their visits because the child had pleaded not to go.
Copyright 2022, USNewsBreak.com