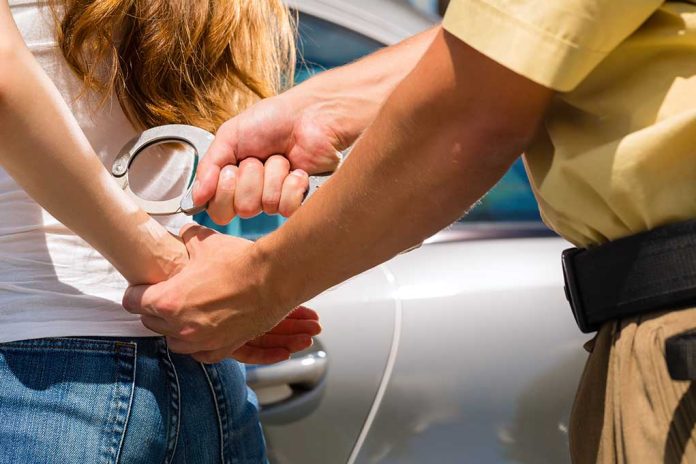 (USNewsBreak.com) – Fentanyl is one of the biggest issues the United States is currently facing. It's 50 times more potent than heroin and close to 100 times more potent than morphine, posing a serious risk to anyone who may ingest it — intentionally or otherwise. In 2022, more than 72,000 overdose deaths were attributed to synthetic opioids, according to the CDC. A two-year-old girl in New Mexico nearly became the next victim.
On Sunday, May 28, authorities were called to a home in Albuquerque for a toddler in distress. When they arrived, the little girl was barely breathing and had "pinpoint" pupils, a sign of opiate overdose. They administered Narcan and then took the child to the hospital for treatment. A family member who spoke to KOB 4 said the girl is expected to survive.
During the course of questioning, during which police noticed a strong suspicious smell, the baby's father, David Olivas, denied that there were any drugs in the home. Her mother was more forthcoming. Chanel Gallegos admitted to having a long history of opioid abuse. Several pills purported to be fentanyl were discovered within reach of the children. The parents were arrested and are currently facing charges of child abuse.
There have been many cases of children overdosing on the synthetic opioid, and some have even died as a result. In January, a two-year-old in Bethlehem, Pennsylvania, died after ingesting fentanyl. The same thing happened to another two-year-old in Ashland, Kentucky, in February. And these are just a few examples; there are many other children across the United States who have suffered the same fate.
The White House has recently begun cracking down on suppliers, having issued sanctions against Mexican and Chinese individuals and entities late last month. However, it's clear that the drug remains a serious issue, and unless drastic action is taken, it will lead to more deaths.
Copyright 2023, USNewsBreak.com