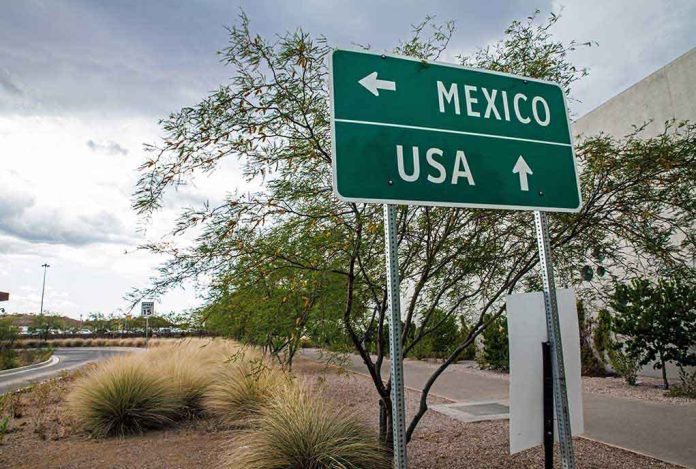 (USNewsBreak.com) – Mexico is widely known for its organized crime and corruption. Despite the dangers, many Americans travel there to vacation at the resorts and to get medical care at a discounted rate — but in some cases, they don't make it home. Sadly, this was the case with some members of a group that recently journeyed to the country.
On Friday, March 7, four Americans who traveled to the border city of Matamoros, Mexico, were kidnapped after they found themselves under gunfire. Shortly after, the assailants "herded" the victims into another van, effectively kidnapping and driving off with them, per the US Embassy & Consulates in Mexico. The four were later identified as Shaeed Woodard, Latavia "Tay" McGee, Eric James Williams, and Zindell Brown.
For days, there was little information coming out of Mexico. The FBI offered $50,000 for the travelers' return and the kidnappers' arrests. Then, on Tuesday, Tamaulipas Gov. Américo Villarreal said the four Americans had been found. The victims were reportedly in a rural area close to the Gulf coast, in a wooden shack that was guarded by a suspect authorities took into custody. Sadly, two were killed, and one survivor, Williams, was injured with a gunshot wound to the leg. McGee also survived the ordeal. Her mother confirmed to ABC 15 that she was recovering and doing well. She said her daughter had traveled to the Mexican city to undergo a cosmetic procedure, a tummy tuck.
4 Kidnapped Americans Sought Healthcare in Mexico | https://t.co/nf2X3B9jv2 https://t.co/LYxMnPvnI0

— JSWardell (@js_wardell) March 7, 2023
The two injured victims were returned to the United States, and the bodies of the two deceased will be sent back after undergoing forensic work. It is unclear how long this will take.
In the wake of the kidnappings and murders, the US State Department issued a "Level-4 Do Not Travel" warning for Tamaulipas State, where Matamoros is, due to kidnapping and crime levels.
Copyright 2023, USNewsBreak.com