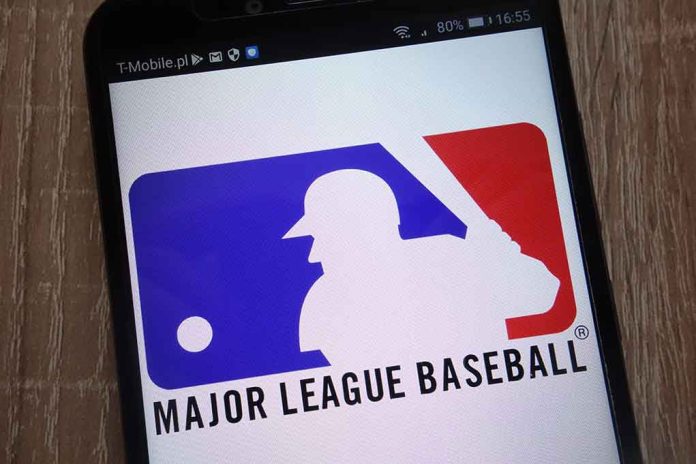 (USNewsBreak.com) – Former Red Sox player David Ortiz suffered an attack in 2019 while he was in the Dominican Republic. His injuries were so bad that he ended up in the intensive care unit with "nearly point-blank range" gunshot wounds to his back, according to CBS News. In the aftermath, several people were arrested — and they have now been convicted.
On Tuesday, December 27, authorities confirmed that a court had convicted 10 people of various charges including the use of illegal firearms, criminal organization, complicity, and attempted murder. The sentences ranged from 5 to 30 years, with the alleged shooter — Rolfi Ferreyra Cruz — and another man sentenced to the latter. Two others were acquitted.
A Dominican court has convicted 10 people involved in the 2019 attempted killing of baseball Hall of Famer David Ortiz. https://t.co/GU83bhOoo0

— CBS Mornings (@CBSMornings) December 29, 2022
Following the attack, the damage to Ortiz was so significant that he sustained liver damage and lost his gallbladder as well as part of his intestine. He underwent surgery in the Dominican Republic but was transferred to Boston to recover.
Police suggested that the person who shot Ortiz may have actually been after his cousin, but this was never confirmed. CBS News, meanwhile, reported that private investigators believed a drug trafficker targeted him out of jealousy.
Ortiz was born in the Dominican Republic and is well-known for his time spent in minor and major league baseball teams in the US. He joined the American League back in the 1990s and played until his retirement in 2016. After joining the Boston Red Sox in 2003, he would become known to many by his nickname, Big Papi.
Copyright 2023, USNewsBreak.com